A website redesign. It's a beast of a project, but also necessary because websites do not age well. Are patients landing on your page, but then not converting? Or perhaps your template is outdated, and your graphics no longer load properly? No matter the reason, if a website redesign is in your future, we recommend you ask yourself these 10 questions.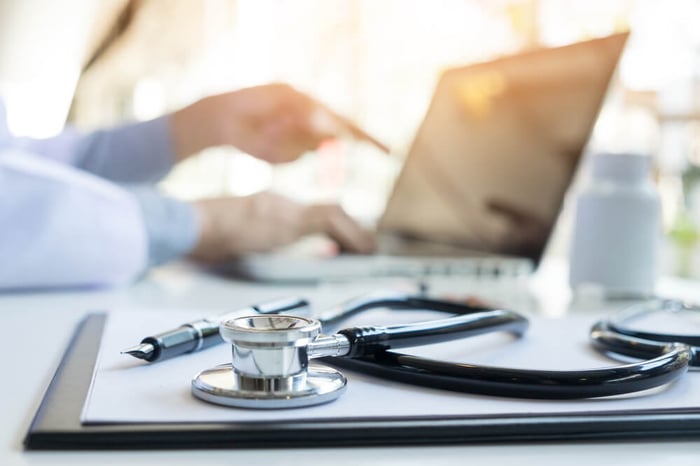 1. Why do you want a new website?
What's driving your motivation to redesign your healthcare site? Is it your analytics? Have you noticed the number of visitors is down, or perhaps has stayed the same? What about your branding? Are the graphics or colors outdated? Or perhaps your brand has evolved? What about the user's experience? Is it user friendly or difficult to navigate? Spend some time determining the motivating factor (or factors) behind the redesign, so you can make the right improvements.
2. What is the purpose of your website?
Perhaps your website exists with the sole purpose to tout your organization and approach to patient care. Or, your website was designed to sell a medical device or drive your patients to book an appointment. Maybe your website does all of the above. Just like your spending the time understanding why you want a redesign, make sure you're also identifying the purpose of your site.
3. What business goals are related to your website, and how is your current website NOT delivering?
Understanding your business goals will help drive your marketing goals. And, it's important that those goals are tied into your healthcare website's design. Does each of your pages engage and drive patients to take action? What action do you want them to take next? How is your current website failing to do this? Creating a sitemap that includes a specific purpose for each page will help ensure you have accurately identified and incorporated your defined goals.
4. Who are your personas?
We know that having personas helps us to understand a segment of your target patient demographic: who they are, what they want, what motivates them and so on. In other words, you worked hard to develop your personas, make sure they are a priority in your new site design.
5. What specifically do you want your patients to do?
Answering this question will help you define the goals of your website, and the development of your web pages. Once you have identified your goals, take a look at your objectives and how you will achieve them.
6. Will my new website be HIPPA compliant?
We know you are intimately familiar with HIPAA compliance laws, but did you also know that your website should be HIPAA compliant? Here's the scoop: IF you're managing protected health information (PHI) through your website, then your website must be HIPPA compliant. Here's a great checklist to ensure you do just that.
7. Will the new website allow for content updates and easy modifications?
If your website is currently difficult to update or make modifications, then that is reason alone for a redesign. Likewise, if you're constantly having to rely on an IT team to make changes, consider a user-friendly Content Management System (CMS).
8. Is it "future proof" for usability and UX?
Your website has to deliver a great UX (User Experience), meaning that every time a patient visits your site they have a great experience, (no matter what device they are using). If you've noticed your site is slow to load or isn't as responsive as you'd like, a site makeover can really help.
9. Is it technically sound and optimized?
Is your website coming up in the search engine results? Can your site be viewed on a mobile device? Did you know that platforms like HubSpot and WordPress allow you to design your site with SEO and mobile as top priorities? If your website currently falls short here, a redesign is critical.
10. Do you have the budget?
A website redesign does come at a cost, but we assure you the investment is worth it. Do you have the budget that will allow staff the time and money to complete the task internally? If you don't, whether it's the staff or time (or both), then consider working with a professional design team. An agency has the expertise and experience to help you without having to scale back or deter your goals.
Ready to tackle a redesign for your healthcare website? Want a hand with this project? Contact one of our healthcare marketing experts; it's free, and we'd love to help!