When you think about your marketing copy, what kind of content takes top priority? Is it promoting your services and special offers? Does your website read like a sales pitch?
Sales copy is the bread and butter for many marketers. But what if I told you that you could reach people more effectively and convert more visitors to patients by developing a patient-focused marketing strategy instead?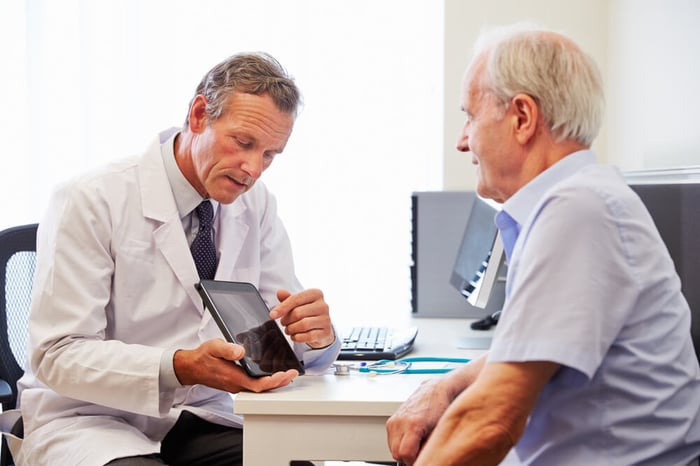 Patient-focused marketing isn't just a fad. It's a reflection of how the marketing landscape has undergone a fundamental transformation in the wake of improved digital resources, better search tools and evolving mobile technology.
In other words, consumers—your patients—have taken the wheel on their digital journey, and it's up to you to make your website a desirable destination.
The Psychology Behind Patient-Focused Marketing;
More than three-quarters of patients search online to find information about a healthcare provider before they make an appointment. And they're not searching for doctors or practices by name. Instead, they want to know about symptoms, conditions, treatments, procedures or types of providers (such as pediatricians and orthopedists). In order to show up in their search results, you need to create content that will answer the questions they are asking.
Let's take a look at three reasons patient-focused marketing is important:
Today's patients are better informed. With literally millions of resources at their fingertips, patients can research every part of their healthcare journey, from diagnosis to treatment to customer service. All that information gives them much more influence over care decisions than patients had in the past.


You need to engage both current and potential patients. Patient-focused marketing holds the key to connecting with and engaging patients at different points in the research process. It draws patients in and helps them feel confident in their decisions whether they have just begun exploring options or they have seen the same doctor for years.


Your goal is to establish a trust-based relationship. As you develop a compelling website and useful content that meets their needs, people begin to trust you as a go-to source of information. And once that relationship of trust has been established, you will be in the best position to convert prospects to patients and keep current patients engaged with your practice.
How to Develop a Patient-Focused Marketing Strategy
Patient-focused marketing starts with a shift in your thinking. Rather than focusing on your practice and what you do, shine the spotlight on your patient's needs and challenges. How can you benefit them and why should they come to you? There are three ways to do that:
Educate. Start by mapping out the interests of your audience with patient personas. Use market research to discover what motivates them, what kinds of problems they encounter, what they are searching for online and what healthcare questions they face. Next, develop useful, informative content around the topics that interest your readers and publish that content using blog posts, e-guides, social media posts and email newsletters. Remember, the goal here is to educate, not sell.

Free Guide: Understanding the Digital Patient's Journey
Connect. The next step is to promote your content in places where your ideal patient will be likely to find, read and share it. Connect with patients on Facebook, Twitter, Instagram and through your email subscriber list. These social connections will ultimately direct people to your website where you can continue the engagement and work toward conversion.


Engage. Ongoing engagement keeps patients involved with your practice and is the key to building that trust-based relationship we discussed earlier. Give visitors a positive experience that draws them in and makes it easy for them to find what they're looking for. If you've done it well, those visitors will turn to you again the next time they need information—or an appointment.
Does all this mean that sales copy isn't important? No, but it does mean that patients today want more than advertisements from their healthcare providers. That's why patient-focused marketing works. It sets you apart from the flood of sales messages by emphasizing the patient and his or her needs instead. It positions you as a reliable source of information.
That's how you earn trust—and ultimately secure the conversion.
Do you need help redesigning your website or developing a patient-focused marketing approach? Talk to one of our healthcare marketing experts to start building your strategy!