Let's talk medical inbound marketing. Why? For starters, according to the 2016 State of Inbound Report, inbound organizations are four times as likely to be effective. Roughly translated, this means if you commit and make the investment to inbound marketing you will see long term growth and revenue for your medical practice. But, before you start imagining hundreds of new patients or clients overnight, let's talk about the investment, how long before you can expect to see results and why inbound is so much more than just new leads.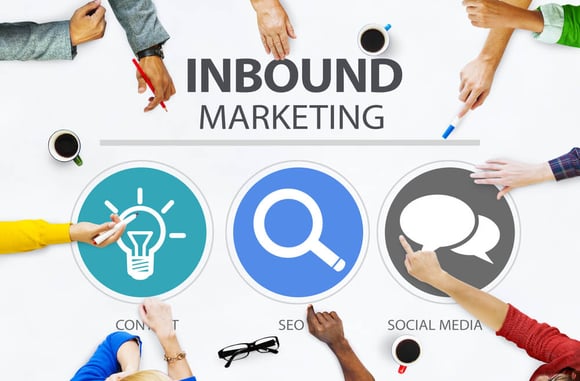 It's a Marathon, Not a Sprint
We love this saying, particularly as it relates to medical inbound marketing because it takes time to build up content, engage prospects and customers, delight your target audience and see an increase in revenue. With traditional marketing, you tend to see results fairly quickly. Some people assume the same of inbound marketing, and while you will show some initial results it won't have the same immediate ROI. Your ROI largely depends on where you're at in the preparation stage. In this stage, you need to have completed the following:
Keyword Research. Have you done your homework and know what keywords you should be utilizing in your content and on your website?
Competitor Analysis. Have you checked out your competition? What's their online presence look like? Are they engaging patients with valuable content? Do they have a responsive website? Do they have a strong social media footprint?
Goal Setting. Like any other marketing campaign you would implement, you have to set smart goals. What exactly are you trying to achieve by building an inbound marketing strategy?
Buyer Personas. Have you created your buyer personas? Buyer personas are a semi-fictional representation of your ideal patient based on market research and client data, and they are critical in knowing how to engage and delight your target audience.
Content Creation. Do you have any content in the pipeline you've created with the goal to engage and delight your patients and prospects? Great content should include blog posts, content offers, e-books, tip sheets and how-to guides, to name a few.
When to Expect Results
So we've talked about what needs to be developed in the preparation stage, now on to the million dollar question: how soon can you expect to see results with medical inbound marketing? On average, we would say it takes six months to see true growth. HubSpot has similar numbers, including:
This is not to say you won't see some immediate results (you probably will), but in order to build a solid marketing funnel and see true growth, six months is generally what it takes.
Delight and Engage Current Patients
Inbound is effective because it's all about giving your target audience what they want. Does it take time and effort to develop? Absolutely. Inbound is a long-term strategy, but when done right you can build a marketing funnel that will consistently pull in more leads and create an effortless flow of patients and new prospects. Think of it this way: engaging and delighting patients is your goal. You can achieve that with inbound marketing because you're able to develop trust, respect and loyalty among your patients. Happy patients leads to referrals, which equals a busy, growing practice.
When it comes to the inbound methodology, keep the following in mind:
Content is king. Inbound marketing is all about great content, and Google loves content. By creating valuable, educational content you help your SEO efforts, which in turn increases the amount of organic traffic to your website.
Content lives online forever. Think of your content as permanent real estate. By sticking to a consistent publishing schedule, you can continue to produce more content, build on your efforts and give patients and prospects more opportunities to find you online. Example: if you publish one article each week, you'll have 52 published content pieces. The next year let's say you publish two per week, so you'll have 104 (and so on). This means you have more than a 100 opportunities (this keeps building as you add content), for relevant, qualified leads to land on your website.
Inbound marketing is an investment, but you're also creating a solid foundation where you can continue to build growth and value over time. Have we peaked your interest? Are you curious about what inbound marketing can do for you, and where to start? Contact one of our experts for a free evaluation, we'd love to talk it through with you!