Is Digital Marketing a Useless Term? - Inbound Marketing Highlights
---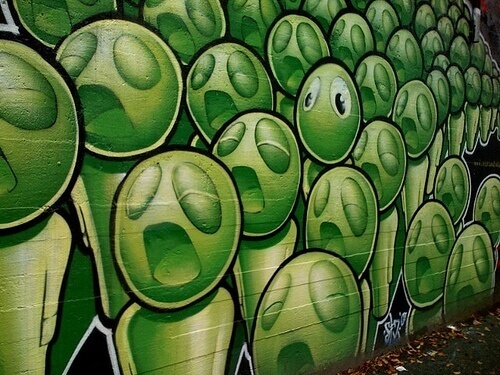 Hi, I'm Roman; and this is Mike. Welcome, fellow inbound marketing friend. This week we discuss CTAs, SEO and CMOs. How's that for some rhyming acronyms?

The Power Of The Call to Action & How Its Strength Boosts Conversions - TheCTA is the money shot of inbound marketing. Without effectiveCTAs to generate leads, why does your website even exist? An amazingly in depth article here on the power and effectiveness ofCTAs. Remember, marketing is one big experiment and theCTA is the cornerstone of that experiment.

How Airbnb's CMO Transformed the Company Into a Super Brand in Just 18 Months - He obviously had good budget. But the power of what Jonathan Mildenhall did was addressing fears. Specifically, the fear a single woman traveling alone might experience when sleeping in a stranger's house. This would be a natural fear for anyone using Airbnb's service. Addressing the elephant in the room is a powerful branding exercise. What do people fear most about your brand, product or service. Address those fears head on.

10 Tips for Combining SEO and Content Marketing - Good advice here especially points 7 and 8. Internal link building - linking to other articles on your site helps establish its authority. On-page SEO is a must have and a relatively simple element of SEO that is under your control.

PepsiCo Exec Has Tough Words for Agencies - a very thought provoking read. Pre-roll video sucks. Digital marketing is a useless term. We are still discussing 30 second TV ad spots? Pepsi's President of Global Beverage, Brad Jakeman, really flipped conventional thinking on its head in a speech at the Association of National Advertising's annual "Masters of Marketing" conference in Orlando, Fla. I found his notion of polluting content particularly powerful.

Will inbound marketing make traditional ads redundant? -

Three out of four marketers across the globe now prioritize an inbound approach to marketing, and that inbound is the preferred marketing strategy regardless of company type. In fact, companies are three times more likely to see higher ROI on inbound marketing campaigns than on outbound according to HubSpot's state of inbound report. As inbounders we knew this already. But it's nice to everyone else following our lead.

Well that does it for this week's fantastic five articles. Make it a great week inbounder.
Photo Credit: mezzoblue via Compfight cc