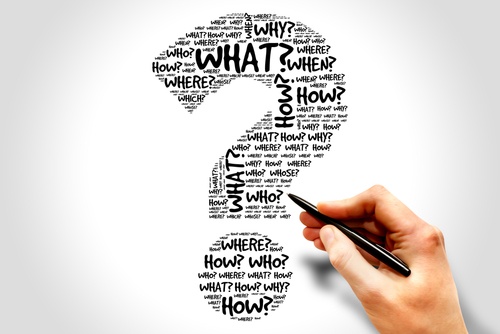 When it comes to website redesign, the most common question companies ask is whether they should build a website on HubSpot or WordPress. Cost is often a determinant between the platforms. Folks focused on the initial cost notice right away that WordPress is generally free, at least at first glance. But, remember, there is no...
...such thing as a 'free lunch.' Using the basic WordPress platform is free, although you still have to pay for the cost of hosting, an SSL certificate for security, certain plug-ins, specific themes you may want to use, and multiple other items the costs of which can add up quickly. A few other downsides to the word 'free' would include opening up your website to hacking vulnerabilities, finicky plug-ins that don't always play nice with each other, and constant maintenance required by developers or your IT team.
All-in-One Solution
Go with HubSpot and you're going for an all-in-one solution that doesn't require the multiple plug-ins and additional software WordPress does to perform tasks you want and need. WordPress is a straight-up content management system (CMS).
HubSpot is a CMS, and then some. You get email marketing, social media management, blogging, marketing automation tools and reporting. Everything is already at your fingertips with a single login; no more worrying about remembering passwords for several different software accounts.
Updates
Because HubSpot is a software as a service (SAAS) platform, you don't have to worry about updating plug-ins or themes on a constant basis. HubSpot rolls out changes and updates gradually, and they're seamlessly integrated right into your site. This means you site and all its accoutrements soldier on, without fail, and without the need for constant tinkering with updates.
WordPress requires a steady stream of updates not only to the platform itself, but also to each and every theme and plug-in you may be using.
Vulnerability
Forget to install an update, even to a minor WordPress plug-in you may have forgotten was attached to your site, and you're automatically opening up your site to major vulnerabilities. Even with the updates, plug-ins have long been a popular way for hackers to shimmy into your site.
Some plug-ins may simply be poorly designed, while others may interact with the site or other plug-ins in ways that produce security issues. The more plug-ins you use, the more vulnerable your site can become. Hackers can lead to downtime, loss of data and loss of trust.
HubSpot is not only designed to thwart attacks, but it also consistently delivers 99.99 percent uptime. Security is at the core of the entire operation, starting with extensively vetted employees, constant platform and application monitoring, multiple backups, and proactive notifications if any issues should ever arise.
And that's just for starters. Dig deeper into HubSpot's security features and you'll find:
In-transit encryption protection for sessions between you and your portal
Web application firewall (WAF) technologies
Automated code analysis combined with human review to ensure coding best practices
Third-party distributed denial of service (DDoS) protection
Advanced logging capabilities that instantly spot and alert users of any anomalies
Leading data center provider hosting
Redundant databases, web servers, application servers, job servers, load balancers and, well, everything
Infrastructure protection in the form of enterprise-grade routers, firewalls and intrusion prevention systems (IPS)
Continual vulnerability scanning procedures
Highly responsive incident management procedures, coupled with rapid patch management for the quickest security updates
Ongoing relationships with testing firms to ensure ongoing security enhancements
Since HubSpot is a hosted platform your IT resources are freed up for other mission critical activities since they don't have to worry about hosting HubSpot
Ease of Use
In addition to constantly improving security, HubSpot is also consistently improving its usability. WordPress is equipped with an editing program that lets programmers see what the end result of their input would look like, and HubSpot now has a similar feature.
Known as a "what you see is what you get" (WYSIWYG) editor, the feature makes it easy for anyone with basic knowledge of the system to create new pages, update existing pages or otherwise edit or manage content on the site. Not only are you treated to an as-you-type preview to any edits, but you can also check out a live preview for tablets and mobile devices.
HubSpot also comes complete with five themes as well as several collections of site pages, landing pages and email templates you can use as part of the subscription package. Similar add-ons for WordPress must be hunted down, selected and often purchased separately.
Support
Remember those extensively vetted HubSpot employees? Well, some of them work for the top-notch, rapid-responding support teams available to answer your questions about their platform and tools. Lead generation and sales support teams are also divvied up geographically, ensuring they're available during business hours of different regions. You can call 1-888-HUBSPOT (ext. 3) or email using this online form.
Sure, WordPress offers support, too. Much WP support, however, is largely in the form of forums where you type in and then sit around hoping someone responds with a knowledgeable answer instead of a sarcastic remark.
Bottom Line
So yes, WordPress is free, in more ways than one. It's free of HubSpot's seamless updates. It's free of HubSpot's advanced security features that consistently protect your site and your company's reputation. It's free of HubSpot's rapid-response support teams and a slate of built-in capabilities.
In short, WordPress is free of all the HubSpot features that take it far beyond a standard CMS and into the realm of an all-in-one solution. Oh, and in case we didn't properly answer that most common question, we typically recommend building new websites on the HubSpot platform.