Spending less time writing the same message repeatedly to your prospects and more time focusing on learning about their challenges probably sounds like a dream to many sales associates. With HubSpot Sales Hub, you can automate your communication quickly and easily through their templates and snippets. Here is a breakdown of each.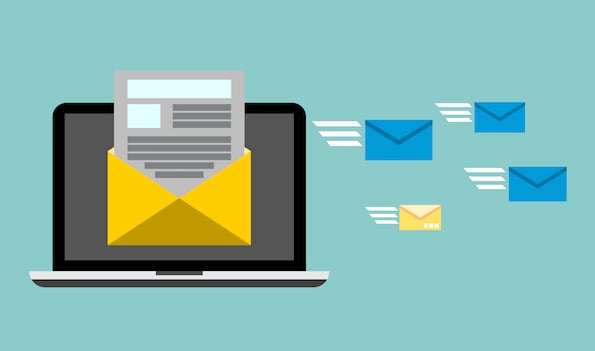 What Are HubSpot Templates?
Templates are pre-made emails that you can personalize and send to your HubSpot contacts, without having to create the same content each time. You can create them in seconds by accessing a library of pre-built templates, or by making your own and saving them for future use. Additionally, you can see which templates are sent, opened, and engaged with the most to reveal the most high-performing and time-saving ones.
Template Use Cases
Having access to easy-to-use templates is great – but deciding what messaging to use can be tricky. You can use templated emails for a variety of touch-points across your customers' buyers' journey. In all of these examples below you can write the bulk of your message and substitute portions that reflect whichever prospect or company you're addressing. Be sure to use personalization tokens to increase the engagement of your emails.
First Touch Emails
These emails introduce your prospect to you, your company, and your expertise. You should also use them to get to know your prospective client's pain points so you can begin to focus on how your business's services or products can help them.
You can also look for the decision maker in the company, touch-base with people you just met at a conference or try to land a meeting or call with them.
Follow-up Emails
You can send several different types of follow-up emails depending on the actions your contact took with the first email you sent. For instance, if they respond positively asking for more information, offer to move the conversation to a phone call, or send them a useful blog or resource. If they seem very interested, ask them more about their company or ask them what their next steps are. However, if they respond to you negatively, it's best to thank them for their time and end the conversation.
If they don't respond to your initial emails, that doesn't mean you should give up altogether. Either the following day or upcoming week, send an additional email apologizing for not being able to connect and expanding on the content in the first.
Ending the Relationship Emails
Do you have a lengthy, great conversation with someone in person then leave without saying goodbye? Most likely, no. The same goes for your emails with your prospects. If it's clear they do not want to proceed, send a polite follow-up email that addresses this. If it's not clear, and they've stopped replying to you, you can try one more time by asking them to click on a CTA or send a witty "closing your file" email to regain their interest.
What Are HubSpot Snippets?
Snippets are short – 500 characters max - reusable text blocks you can use in contact, company, and deal records, as well as email templates, chat conversations. They are frequently used in conjunction with templates. If you want to keep one small chunk of text the same in an email template, but consistently update the majority of the content, snippets are the way to go.
Snippet Use Cases
You should use snippets to write simple, canned phrases that you can easily include in your related email templates. For example, you can use them for these situations:
A good description of your company
A bio about yourself
Overview of your company's services or offerings
Answers to commonly-asked questions
Contact information
Pricing specifics
Signatures
Get Started
With templates and snippets, you can center your time on the more significant issues your prospects face rather than typing in "Hello, my name is" over and over again. When appropriately used, the effectiveness of your sales process should increase. To get the most out of these HubSpot features, contact us today.