Why Your Email Was Marked as Spam - Inbound Marketing Highlights
---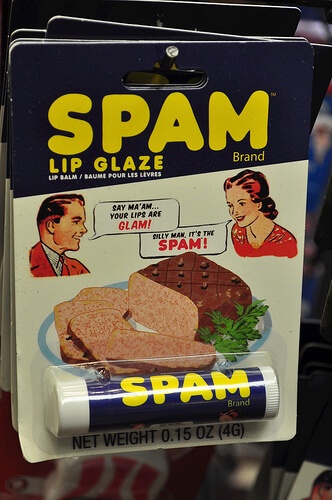 Hi, I'm Roman; and this is Mike. How was your inbound marketing week? Do you love our website redesign? Take some time to check out the new digs.
This week's inbound highlights hand-crafted just for you, straight from the HubSpot oven.
The Rise of Email Subject Line Designers? - Email still works (well). Email still matters (a lot). And email is still evolving. Subject lines with special characters and emoji are becoming all the rage in email. From simple stars to brand representations it's an effective way to crystallize a message and increase click rates. Email subject lines may be the new text messages.
5 future-focused tech trends of SXSW Interactive - South By; always the place to be. And the place to pay attention to for tech trends. Video streaming - first Meerkat and now Twitter's own Periscope are surfacing (did you see that?) as the new way to share live events. Wearables with a health/social angle garnered buzz; a smart band-aid that can help with Ebola outbreaks for example. Robotics were a focus as was transportation. Of course, the Internet of Things (IoT) was also a topic of discussion.
4 Ways to Identify Site Visitors (and Why It Matters) - The nugget here is that content is sales is print form. I like that. Your sales team is your writing team. If your content isn't working then your sales isn't working either. Which is why you need to know your site visitors and who you are writing for. Cookies, referrers and site membership are elements of identifying your site visitors you should be paying attention to.
Twitter's Live-Streaming App 'Periscope' Surfaces To Compete With Meerkat - Tremendous implications here in the way from the way webinars could be produced to the way news is delivered. Twitter has really changed how news is consumed, delivered and reported.
Email marketing research: why subscribers flag email as spam - Close to 50% of folks surveyed say they marked your email as spam because you email them too frequently. Which begs the question - is your email really spam or did it just tick someone off enough to mark it as spam.
If you are on Spring Break this week - be safe and have fun. Need some beach reading? And Happy Easter!
Photo Credit: danbruell via Compfight cc