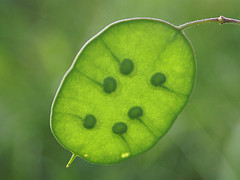 Yes, it's true. Truly effective inbound marketing requires two and only two main ingredients. Really. In fact, this may be the only inbound marketing article you will ever need to read again. Seriously. We try to make things efficient over here at the LyntonWeb Corral. Tell me, tell me, tell me dear Roman what these magical ingredients are! Hubspot software? Content? LyntonWeb as your inbound marketing agency of choice? Think big friends. Think forest and not trees.
Inbound marketing, at its core is about building a relationship. All of us have had experiences (good and bad) with relationships. Me - I'm a bad "breaker-upper" I cling on even after the last shred of hope is gone. The endings of my relationships are like eating Laffy Taffy coming. A lot of twisting and turning and pulling apart. But whether it's inbound marketing or human relationships two ingredients that are absolutely necessary are love and honesty.
Love - in inbound marketing? Yes, absolutely. Inbound marketing is about building a relationship between what you do - build software, sell services - and the people you do it for. If you don't love what you do and who you are doing it for why get up in the morning, right? Do unto others as you would have them do unto you. Show them the love and they will love you back. Love in inbound marketing is shown through killer content, attentive lead nurturing and reaching out with a human touch at the appropriate time. Gotta love your work, bro. You customers will see that love shining through. And they will know whether what you are doing is really good or total crap.
Ok - so the first ingredient - love. Got it. Next up, honesty. Yup. You can't lie in relationships. Not gonna work. The relationship will be damaged. Same rule applies for relationships started and built through inbound marketing. Build a great product and use inbound marketing to let people know exactly what it does and what it's great for. Make no false promises. Same with services. Don't over promise and under-deliver. Promise what you will deliver and, to borrow from Nike, just do it. And like a human relationship, honesty needs to start at the beginning of the relationship. When your inbound marketing helps you close a deal, make sure that deal is completely transparent and all expectations are honestly agreed upon by all parties. You'll run into problems down the road if you don't do that.
So there it is. straight forward to conceptualize. Hard to to truly implement and it definitely will require iterations and a focus on constant improvement. Remember that progress is not always up and to the right. On that note, I will end with a quote.
---

"Progress has not followed a straight ascending line, but a spiral with rhythms of progress and retrogression, of evolution and dissolution."

Goethe
Photo Credit: randihausken via Compfight cc