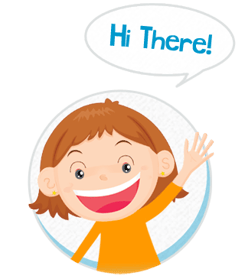 Here are LyntonWeb we are SO excited to introduce you to Inbound Sally! She has had a pretty crazy journey, so we thought I would interview her and share a little more info about her inbound marketing adventure!
Jennifer: So Inbound Sally, thank you so much for doing this interview! Tell us a little bit more about yourself.
Sally: Well Jennifer, I work for a greeting card company! We make all sorts of greeting cards, from weddings to birthdays and even really weird cards you can send to your cat...
Jennifer: Okay, um, that's great Inbound Sally. Can you tell me a little bit more about what you do at your company?
Sally: Well Jennifer, I'm in charge of marketing, and I'm always so busy! I have to do everything myself! Blogging, emails, social media, lead nurturing campaigns... you name it!
Jennifer: Wow Inbound Sally, that sounds like a lot of hard work. How did you handle it all?
Sally: I didn't. I gave up.
Jennifer: ...
Sally: Geez I'm just kidding. You inbound marketers need to take a joke.
Luckily Inbound Sally didn't give up on her inbound marketing dreams...
She wanted to make the greeting card company the best in the world, but she certainly had her struggles along the way. We created a story all about the adventures of Inbound Sally, and we hope you like it!