Wendy's Gets Sassy on Social- Inbound Marketing Highlights
---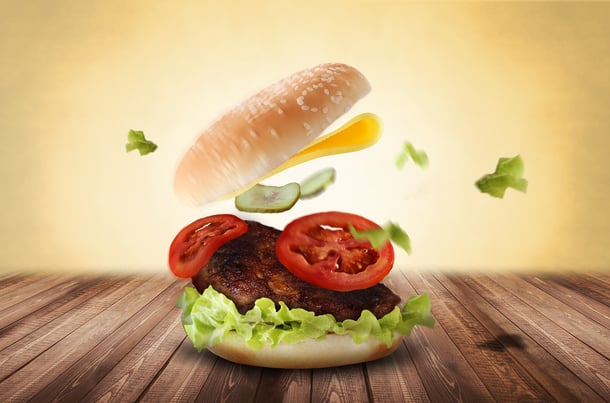 This week in Inbound Marketing highlights, Wendy's gets sassy on social, Dunkin' sets up a tiny home, and chatbots get noticeably more intelligent. Read more on these stories below.

Why Wendy's is Winning at Social
When thinking about Wendy's, many will immediately picture Hot N' Juicy hamburgers. However, when a marketer thinks about Wendy's, they might think about their killer social media instead.
Wendy's does not abide by the normal, by-the-books social media plan. What makes them stand out is often the passive aggressive jabs directed at their competitors. The down to earth, casual, and the funny tone has paid off with nearly 1 million new Twitter followers so far this year, as well as a 113% jump in social media mentions. In fact, it's been so successful, that the company doesn't even bother to approve the tweets before their sent out, because of the high trust its leadership has with the social media team.
"The brand was founded to challenge against the QSR industry and the QSR conventions, so [being sassy] is kind of in the wood at Wendy's at the heart of who we are. Every time we've done that very directly, we've seen people engage like crazy. If people in Chicago [where McDonald's is based] aren't kicking a trash can every morning because of something we did, we probably didn't do yesterday right."- Kurt Kane
Dunkin' Uses Experiential Marketing in Tiny Home
If you love Dunkin' coffee, you will love this tiny home experience sponsored by the brand. The special tiny house includes all of the normal amenities; a bed, full kitchen, hot tub and shower, patio, dining room, and living room; decorated with the brand's signature pink and orange colors. Visitors are able to play games and sample coffee in the house, while those who can't attend can watch 360-degree video walkthrough online. But the coolest part of this experience is that it runs on used coffee grounds, another clever play on the brand's slogan, "America runs on Dunkin'."
Marketers: Stop Overlooking Personalization
Even with all of the talk about personalization today, some marketers are still missing the mark. In fact, only 12% of advertisers feel their personalization strategies are performing well. Users are also becoming more and more disappointed when they receive clearly generic content in their inboxes. Marketers who do not optmize for personalization are greatly missing out. Not only is personalization proven to improve performance, but it can also reduce acquisition costs by 50%. This, however, can be avoided through the use of CRM advanced features as well as AI.
This AI Takes Chatbots to a New Level
As a HubSpot agency partner, we know firsthand that customer service is extremely important. Well, thanks to a new AI-powered chatbot called Agent Q, customers will be able to receive better product recommendations. The bot is programmed to answer simple questions and create workflows to follow-up on the complex questions. Other unique features include a visual bot builder that allows users to build chat decision trees. The bot even knows when necessary to bring in human assistance. Agent Q can be used with Salesforce, Zendesk, Shopify, and Hubspot.
See Also: Why Your Website Needs a Chatbot
Revamping Your Content Marketing Efforts
Content marketing has gone from innovative, to relatively commonplace in the industry. With this being said, many experts fear it is not bringing the value it initially did. "If you're noticing a diminishing (or even a nonexistent) return on your content marketing efforts, you're not alone -- and it may be time to pivot."- Bill Carmody, CEO of Trepoint. One way to overcome this challenge is to view marketing for what it really is; a mixed discipline. Like anything, you can't put all of your eggs in one basket and it's important It is never too late to build new skills.
Here are 3 ways to improve your content marketing abilities:
Take online classes and encourage your employees to do the same
Attend industry events and conferences.
Establish a mentorship program between coworkers
Read more about this here.
That's this week in Inbound Marketing Highlights! Stop by next Sunday for more.