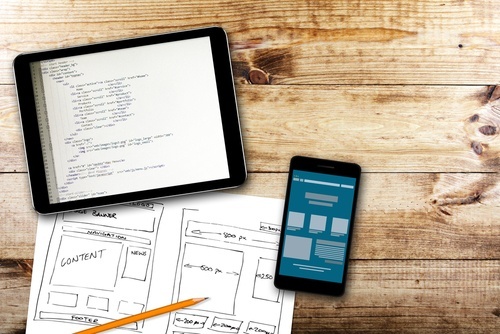 Whether you have two franchise locations or two dozen, creating unique content for your individual franchise microsites can feel like an overwhelming endeavor. Not only do you have to gather up content from each franchise location, but you have to ensure you're provided with quality content that meshes with your overall message and brand. Breaking the task down into manageable steps is your first order of business, and the initial step for getting content is deciding what content each microsite needs to include.
Overview
Each microsite should discuss the company's product or services, but this needs to be done in a way that matches with the local tone, flavor and specializations of each location. While it may be tempting to use the same overview content across all microsites, duplicate content will work against you on search engines as well as with area customers. And making the content unique doesn't mean simply changing out the name of a franchise location or city.
Consider aspects that make each location a little different from the rest. Also consider the differentiator between the franchisee and its local competitors.
About the Team
Adding a section about each franchise's team members is an easy and beneficial way to localize content. Not only does this section give local customers an introduction to who they'll meet at your specific locations, but it also lets employees share a bit about their background and expertise. Write a short bio for each team member, making sure to also include a photo.
Local Events and Giving Back
Maybe your Chicago franchise regularly participates in the local library's children's reading program. Or your Kalamazoo location volunteers at the local animal shelter. Any involvement with the local community where your company is actively involved is definitely something you want to highlight on individual sites. Showcasing your community support makes it easy for the community to support you.
Testimonials
Testimonials can be powerful pages on your franchise sites for several reasons. They prove your services and products are legitimate. They highlight successful results local folks are reaping from doing business with you. And they give recognition to area customers as well as your area branch.
Ask franchise clients and customers to write a review or testimonial specific to that location. You can ask a few favorite customers personally, request reviews or testimonials online, or provide on-site forms people can fill out and submit when they're in your business.
Content Offers
Content offers can be an ideal way to capture leads that may not be ready to buy your product or service just yet. Each microsite should contain content offers that allow visitors to download an e-book, guide, tip sheets and other valuable content in exchange for their email address. Consider creating unique downloadable content for each franchise focusing on the biggest problems and solutions faced by area customers or clients.
Contact the Office
Every franchise microsite needs to have a way for website visitors to contact the office directly. Include the franchise's address, phone number and email, but also provide an even easier way for visitors to touch base. Consider an online form they can quickly fill out to schedule a personalized demo, talk to an expert, receive a complimentary consultation or otherwise engage with the franchise's main office or team members.
Once you've gone through the list and established the content you need from each location, your formerly overwhelming task can suddenly become a fairly streamlined undertaking. You'll also have a strong start for populating each microsite with unique, quality content that lets your brand and its local players shine.