Custom Site Design Highlights Plancorp's Financial Planning Expertise
---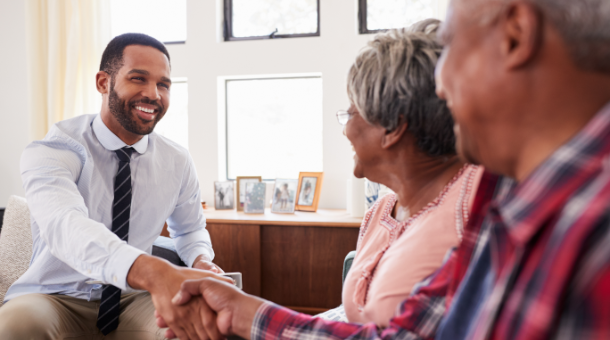 The Client
Plancorp is a financial services firm specializing in retirement planning for individuals and families, among other advanced financial planning services. Their expert team of wealth advisors works tirelessly to bring peace of mind to their clients so they can make the right money choices to ensure a healthy financial present and future.
We've helped Plancorp act on their mission through numerous projects, ranging from pay-per-click advertising, email marketing, graphic design, and more. Most notably, we collaborated on a Financial Wellness Assessment that allows users to uncover the most important financial steps they should be taking in under two minutes. Lynton's creative forces, combined with Plancorp's ingenuity, have led to great results from every campaign. The success of our strong partnership is why they opted to discuss a partial website redesign project with us.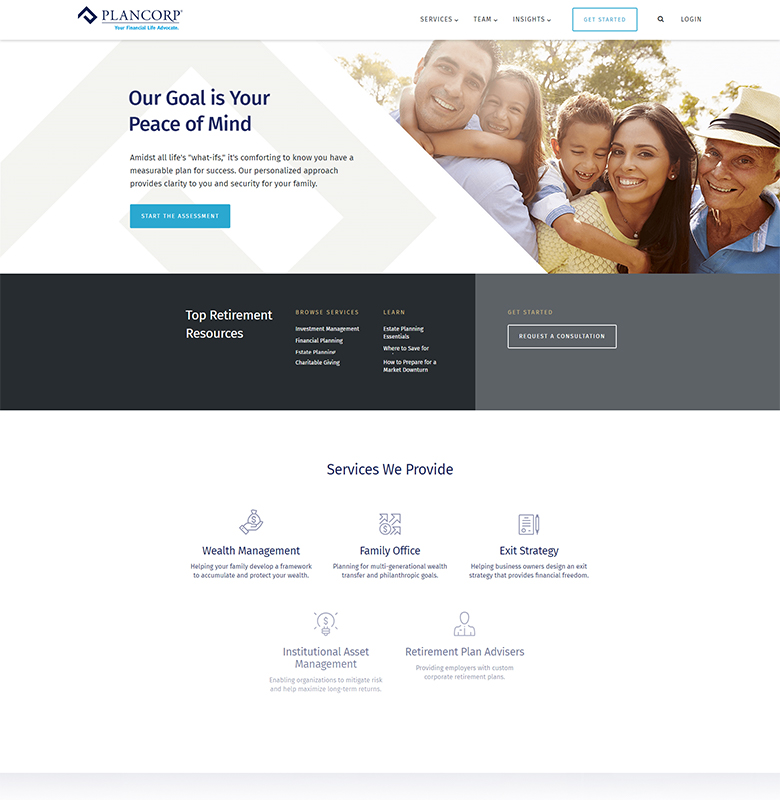 The Need for Updated Designs
After launching the Financial Wellness Assessment and its corresponding lead nurtures, Plancorp's team wanted the primary CTA on their homepage to encourage users to take it. That's when they recognized their entire homepage could benefit from updating. They specifically zeroed in on:
Improving the navigation
Altering the hero imagery to have a more multicultural and multi-generational focus
Renewing the copy and content
Building a new template to present their core services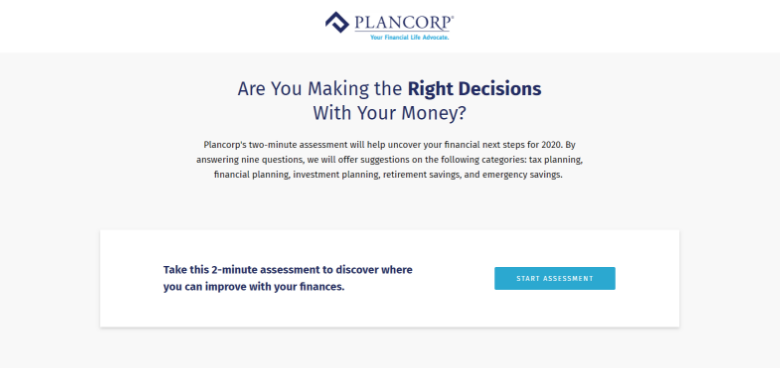 When brainstorming how to present their service offerings on the homepage best, our teams decided a new service page template was necessary to maintain cohesiveness throughout the website design. We approached these individual pages, along with the homepage, in the same fashion as other website projects:
Strategizing the layout, keywords, and content with Plancorp's team
Developing wireframes for a blueprint on how the pages would appear
Designing the pages and templates, with revisions
The Results
Today, Plancorp's homepage's top module focuses on their assessment and the diversity of their clients, which, coupled together, is driving more people to take their quiz. Also, we modernized their homepage and service pages, sticking to their branding and messaging while adding our flair. Other updates:
Custom icons for each service on the homepage and interior service pages
Animations and unique graphics to describe "Who is Plancorp" and "Plancorp by the Numbers" on each service page
Sourced imagery with branded color overlays
Streamlined navigation
Eye-catching CTA buttons throughout the site
New modules to showcase the Plancorp team
Plancorp's newly designed pages open the door for future potential projects as their business grows and flourishes.
Love the design and the results? Contact Lynton to get your project started today.