The Creative Process
When brainstorming how to best present their service offerings on the homepage, our teams decided a new service page template was necessary to maintain cohesiveness throughout the website design. We approached these individual pages, along with the homepage, in the same fashion as other website projects:
Strategizing the layout, keywords, and content with Plancorp's team
Developing wireframes for a blueprint of how the pages would appear
Designing the pages and templates, with revisions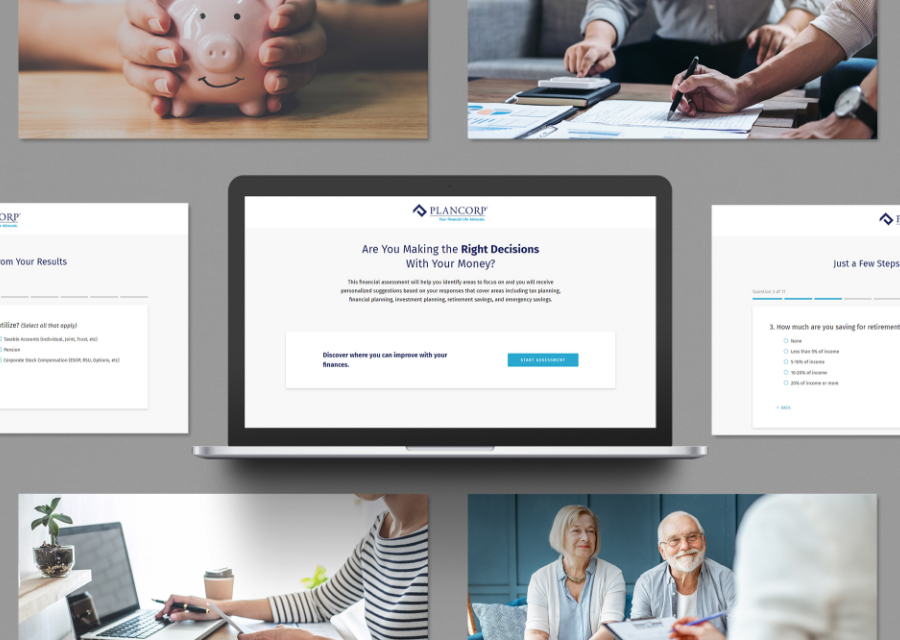 The Results
Today, the Plancorp homepage top module focuses on their assessment and the diversity of their clients, which, coupled together, is driving more people to take their quiz. Also, we modernized their homepage and service pages, sticking to their branding and messaging while adding our flair.