5 Tips To Be a Successful Marketing Professional in Houston
---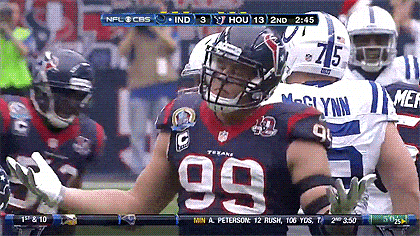 I know how busy life can get. You have full time jobs, kids, boyfriends, working out every day (umm...) and trying to mix in a social life and networking can be downright exhausting. But have no fear, Inbound Marketing Hero Jennifer is here! If you work in the crazy world of marketing, in the great city of Houston, Texas, here are some tips to help you make the most of your professional marketing career:
1. Have a Current, Active LinkedIn account
Whether I check out someone's blog article, follow them on Twitter, or receive an email, I almost always go to check out that person's LinkedIn profile. If I don't see a picture, job description, or see an incorrect employer, it's bit frustrating. Use LinkedIn to your advantage! It is such an amazing professional networking tool. My co-worker Bridget is the LinkedIn master. If you have any certifications, volunteer experience, put them on LinkedIn! It's a great and easy way for other professionals (and potentially clients) to get to know you!
2. Join inbound.org
From HubSpot co-founder Dharmesh himself, check out the newest online community for inbound marketers, inbound.org. From the website itself, it's a place where you can "Share and discuss the best content and new marketing ideas, find interesting events and jobs, build your professional profile and become a better marketer together." This isn't the place to show off your own content, but to share and discuss what's new in the world of inbound marketing with other like minded individuals.
3. Attend a Houston HubSpot User Group Meetup
If you're a HubSpot user and you like free beer, the official Houston HubSpot User Group is the place for you. Even if you're not a HubSpot user, this is a place where Houstonians get together to discuss SEO, social media, inbound marketing and more. This is a casual networking event open to everyone, so feel free to bring your coworkers and friends and check it out. I'm also the Houston HUG leader, so now you have even more incentive, right!?
4. Get Involved in the Conversation
Whether that's commenting on a relevant new blog post you just read, joining groups on LinkedIn, or attending networking events, get yourself out there. Make yourself known and be a part of the conversation in Houston. You never know who you might meet or how they could help your business.
5. Join HiMA
The Houston Interactive Marketing Association is an association founded by leaders from top companies all throughout Houston. "HiMA seeks to fuel the growth of online media in advertising and marketing." There are plenty of volunteer opportunities within HiMA, as well as networking mixers and interactive marketing conferences. An awesome job bank for both employers and candidates is just icing on the cake.
BONUS TIP: Love all Houston Sports Teams
This is totally unfair and biased. I get it. But if you're lucky enough to live in the greatest city in the world, why not root for the greatest teams in the world? The Houston Texans have a community page on their website just for ways to get involved in Houston. Whether volunteering, networking, or just talking about your love for football. Go Texans!
Awesome JJ Watt gif credit here.