5 Great Examples of Houston Social Media
---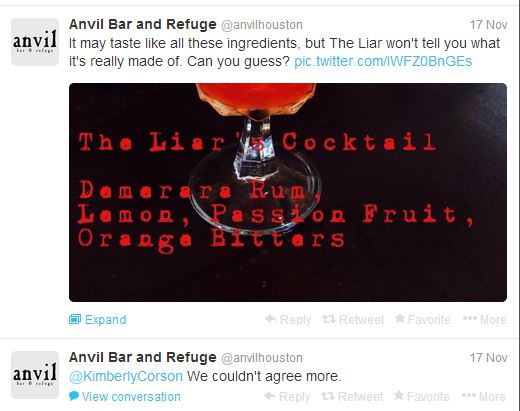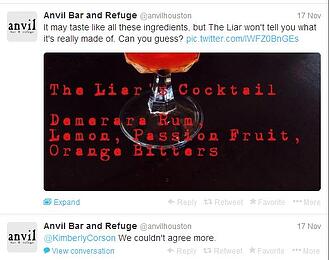 I'm a Houstonian, born and raised, and a proud one at that. Whether you're watching sports, riding horses, going to a music festival, or meeting a client downtown- Houston has it all. I love the diversity that Houston brings. When I'm not helping LyntonWeb with their social media, I spend a lot of time online myself. Whether I'm posting pictures of my adorable nephew on Facebook, tweeting to my celebrity crushes, or choosing the perfect filter on Instagram, approximately 89.27% of my life is spent on social media (or at least it feels that way). Whatever I'm looking for in Houston, if a business doesn't have a social media presence, to me it's like they don't exist. I spend a lot of time telling you why your inbound marketing sucks, so I thought I'd take some time to show you some great examples of businesses in Houston that are doing social media right.
1. The University of Houston @UHouston
So what it's my alma mater and I'm a little biased? Their Facebook page has a good mix of important campus updates (traffic alerts, due dates, security info) as they do pictures of #CougarRedFriday, sports updates, and even a graphic of the movie playing in the University Center that night. That's not all- the University of Houston also has separate Facebook pages for their athletics department, alumni association, even down to the different colleges in the university. Talk about segmentation and buyer personas.

Yes, our hearts are broken. I can barely say 2-9 without tearing up. But I am no fair weather fan, and I have to admit their social media every week keeps me coming back. For starters, the background on their Twitter page links to every single one of their social media accounts. They include handles for players, coaches (even other teams) in their tweets, along with pictures, quotes from players, stats from games, and even graphics that announce when the next press conference will be.

This place is not your typical bar. They are known for their hand crafted cocktails and excellent customer service. They also know to keep it relevant to their customers on social media. They keep it simple on Twitter, posting pictures and recipes of cocktails, thanking customers for stopping by, and posting pictures of any special events that are going on. I love it. They keep the focus on their amazing drinks, keep customer service on a personal level, and isn't that what social media is all about?

From yoga in the mornings, concerts in the summer and ice skating in the winter, this place has it all. They also know to keep their social media updated with the latest event information. On their Facebook page they post videos of events, thank visitors and other businesses they collaborate with, as well as post photos with dates and times of upcoming events. They also keep it personal on Twitter by personally responding to visitors, giving weather updates, as well as times and dates for any future events.

If you don't live in Houston and can't try this place, I'm sorry. This 'small' bakery tweets multiple times a day, posts pictures of their latest culinary creations, and even publically responds to (a small number of) unsatisfied customers. They also have a blog that gives you step-by-step videos to create holiday cookies, along with recipes and behind the scenes pictures of the bakery. They also keep up-to-date information of how to order holiday baked goods on all of their social media accounts.

So there you have it. A few great examples of local Houston places that are humanizing their company and are doing social media right. Now if you'll excuse me, I'm off to the bakery for a cupcake.