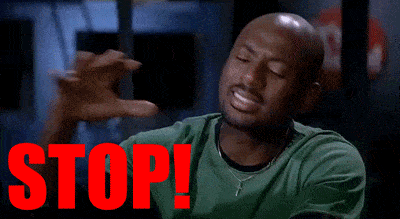 I love Twitter. I first signed up in June of 2007 and never looked away. I was instantly hooked, and I'm very vocal about my love for Twitter, as well as helping new users learn how to use the service.

Things on Twitter moved a bit slower back then. It was easy to follow a couple hundred people and still read your entire feed easily. It's a little trickier now that Twitter is a lot more popular and that on average there are 6,000 tweets posted every second.

Twitter has hinted at implementing a Facebook style filtered news feed for a while, and Anthony Noto, Twitter's CFO, confirmed this a few weeks ago at a financial conference.
I am pretty vocal about my hatred of Facebook.
So much so that my wife just rolls her eyes at me whenever I start to rant about it. I deleted my Facebook account two years ago (after only having it around for two years). I hated the way they filtered my feed and didn't show me anything I was interested in (don't get me started on all of their privacy and security issues). I would have to go from friend's page to friend's page to make sure I saw everything from that person because my feed was full of garbage.

The allure of Twitter to me has always been that it is a reverse chronological list of news and updates from my friends, family and companies/brands/whatever that I follow. I can pick up where I left off, and read everything, which I still do.
Why are chronological tweets important?
News breaks on Twitter first. If you still need proof of that look no further than reports of the 6.0 earthquake that hit California last month.

It's the quickest way to get news out to the masses. Granted it isn't Twitter's job to be the world's news service, nor is it to be dumb pipes for us to do whatever we want on the service.

Millions get news updates on current affairs like Ferguson in their feed. Real news from the ground as it happens. People also tweet about sporting events, live tweeting TV shows and events. Even HubSpot's Inbound conference last week was talked about on Twitter nonstop with the #INBOUND14 hashtag. If any of those messages are displayed out of order, or hours after they happen, what's the point?
Twitter has been struggling with how to continue to grow.
Some of their ideas have been to add tweets favorited by people you follow display in your feed, which people did not like. Retweets are one thing, and users can turn those off at an individual level. There is no way to opt out of the favorites. If you're anything like me, you have thoughtfully crafted the list of users you follow. They are informative, creative, intelligent, funny, or whatever other criteria you deem follow-worthy. Twitter mucking with the order of how they display tweets totally upsets what has made the service so useful and successful.

But maybe I'm just a curmudgeon.

(I am.)