Why Your Breakfast Looks Different - Inbound Marketing Highlights
---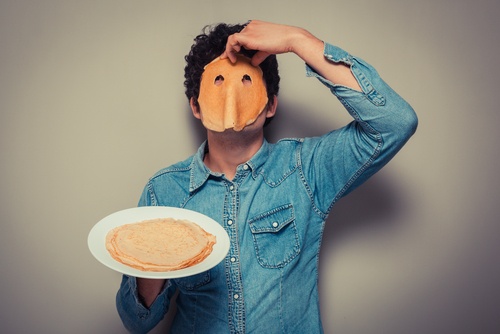 Whether it's a simple logo redesign or a complete overhaul, many companies have turned to 'rebranding' recently. Not only can this help generate sales, but it may also lead to much needed publicity and consumer attention. If your target market is growing uninterested or if competitors are moving in, it may be time for a rebrand.
Why Chobani Is Reinventing Itself—and Why It Had No Choice
If you're wondering why your breakfast looks different, it's because Chobani is rebranding. The company is trying to reposition itself from a 'yogurt company' to a 'food-focused wellness company'. This is largely due to the decline in yogurt sales this year, which have slipped down 4.4%. Even the Greek Yogurt segment, in which Chobani has a 40% market share, is on the decline. According to a report by Mintol Data, the Greek Yogurt hype has calmed down for now. Why is this? Well for one thing, only so many Americans actually like yogurt. Another reason may be cannibalization by Chobani's other yogurt products. Their own innovations have set a competitive response with their other products, as well as invoking imitations by other brands. Chobani Flip for example, is one of their newer products, which allows consumers to dump toppings into their yogurt.
By repositioning, they aim to promote "the benefits of yogurt as a nutrient-dense food." Their packaging has even been changed to match their new identity. In order to achieve an organic and natural feel, their packaging now contains "hand painted artwork and color palettes that come from nature" They also changed out the block typing for a softer serif font and lower case letters. The use of brown and off-white colors reinforces this feel. Since Chobani has been paving the way in the industry for years, other brands are expected to follow suit and launch similar rebrand efforts..
If you're an 'influencer', you're probably not influential
You know those people on Instagram that are always promoting products? Half that time you might not even notice. However today, it's impossible to go on social media today and not see an influencer. And with everyone touting it as the "next big thing," it's easy for businesses to get caught up in the hype. Would you be surprised if I told you that influencer marketing isn't anything new? The author of this article is both the manager of influencer campaigns and an influencer. From his experience, he draws 3 paradoxes and limitations of the marketing strategy. Read the article for an honest and in depth analysis of influencer marketing.
Key Highlights From HubSpot's "The New Age of SEO"
When I tell people I help business rank high on Google as part of my job, I often get asked, "how do you do that?" Whether you're in the industry, or learning SEO for the first time, this webinar had some takeaways for everyone.
The first tip they had for ranking high, was thinking like a human. This includes thinking about how a real human might word their Google Search. Years ago, it was common for users to input very specific keywords when searching for information (ex. "Restaurants in D.C.") Today, we're seeing more of a conversational tone in Google searches, (ex. "What's the best restaurant near me?") This is something to keep in mind when optimizing your content.
Second takeaway, is focusing your content around topics rather than strictly keywords. Hubspot recommends figuring out the problems your audience faces (pain points) and then building content to dominate each of these topics as much as possible. One way to do this is by creating a 'pillar page.' You can compile content on broad topics into one central hub where, you work towards answering every possible question on the topic. This way, people who are facing these problems will find you! Click the link above to read more or watch the webinar.
Read more: 6 Keyword Tools To Build a Targeted SEO Strategy for Your Medical Website
How social media can help you lose weight, according to science
Good news for anyone making the resolution to shed some pounds in 2018: social media has been proven to help people lose weight. Now this doesn't mean you'll magically lose weight by sitting on the sofa tweeting all day. Rather, this study shows that documenting your weight loss journey on social media can lead to better results. This keeps participants motivated and holds them accountable. Public commitment increases likelihood of compliance. It also can give them a virtual support community and positive reinforcement. Although this method is effective, it's clearly not for everyone. Is this something you would be willing to try?
5 Content Marketing Lessons from YouTube's Most Famous Cockatoos
When I heard Cockatoo videos on a YouTube were a viral sensation, I was honestly a bit confused. But after watching one, I soon understood. In these videos, cockatoo will talk, throw tantrums, and show human-like personalities, and its honestly hilarious. It's no wonder that these videos get millions of views. With such a cult following and mass interest, it's hard not to wonder what makes them so popular. These bird owners aren't marketers, they're ordinary people that have managed to grow an audience. Upon watching some videos, the author comes up with 5 Content Marketing lessons you can learn from their success. Read the article to see them!
Read more: 5 Low Cost Tools for Getting Started with Video Editing
That's this week in Inbound Marketing Highlights, stop by next Sunday for more!