Remember back when Google started including "social" results for searchers - except they were all the way down at the bottom of the SERPs? Well, Google's taking another stab at making social results more prominent and valuable to searchers by integrating them into regular search results from non-social web sites.
How Google's New Social Links Work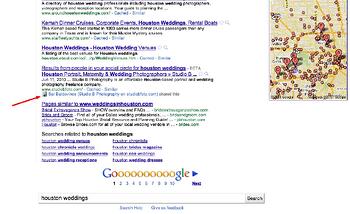 When you're logged into your Google account and perform a search on Google.com, you will notice links, blog posts, and the like from people within your network (Twitter, LinkedIn, Google Buzz, etc.) that are related to your particular search query. These links are taken from publicly-available social content your friends choose to share (i.e. not from their private Facebook photo gallery).
Reactions
For some, Google's social links will be a helpful means of finding relevant information and suggestions from people they know and trust. For others, this will seem redundant or distracting as, chances are, if their friends are on Twitter, they probably are, too.
While it remains to be seen how popular and successful Google's social links will become, what is clear is that Google is attempting to make itself more relevant in the social media world, where it competes with the ever-growing Facebook, Twitter, and a slew of other services.
We're already thinking of the ways Google's new social links feature might affect social media optimization strategies. How do you think this might affect the social media landscape? Try out the new feature for yourself, and if you have questions about this or other social media strategy, drop us a line!