The Friday Five: The Future of Social Selling, Small Businesses Love Inbound, and LinkedIn's Portfolios
---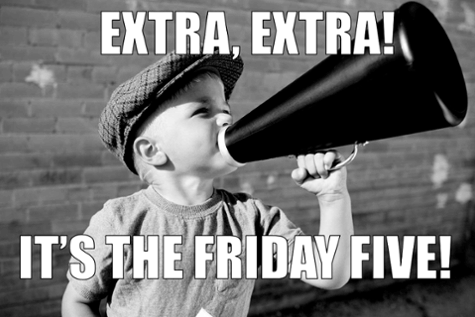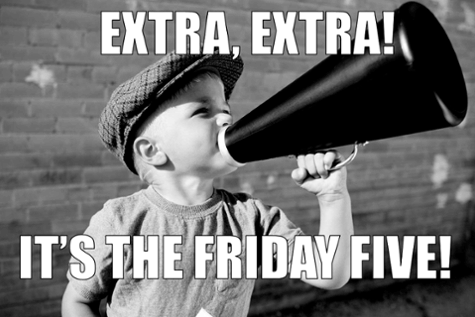 Howdy! Yes, Friday is on us once again. Be honest—are you looking to fill the hours before heading home for the weekend? We've got something to keep you occupied for a few minutes. It's a new edition of The Friday 5: Five Headlines from Social Media, Inbound Marketing, SEO, and Web Design, a weekly roundup for ideas and news that you can use. This is what's on tap for this week:
LinkedIn's New Multi-Media Portfolio
The Future of Social Selling
10 Design Tips for E-Commerce Sites
Small Businesses Love Inbound Marketing
Drive Demand with Optimized, Socialized Content
(PSFK) LinkedIn, the world's largest professional online network with over 2million users in 200 countries worldwide has had a makeover. The site now allows users to upload videos, images and presentations amongst other rich media to showcase their work and skills. The new 'LinkedIn Professional Portfolio' helps to turn the previously text-only resume site into a portfolio platform with interactive features such as a like button and comment boxes. Users can upload visual content to the 'Summary,' 'Experience' and 'Education' sections to sit alongside fewer more concise words.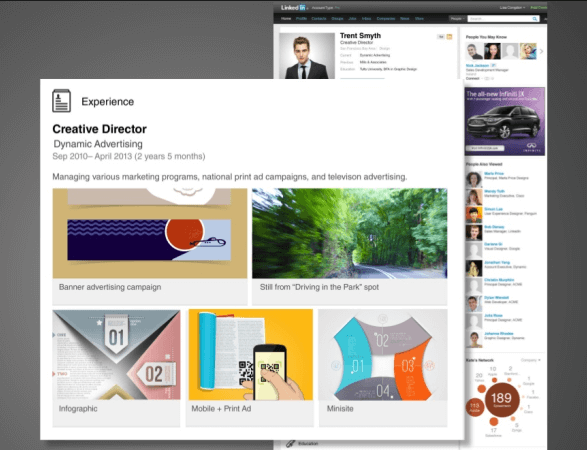 (CMO.com) Sales professionals see the value of social media, but are still in the early stages of measuring ROI, according to a report conducted by Forrester Research and commissioned by Hearsay Social. Using social media, 80 percent of customers discover new brands, products, and services through family and friends, while 36 percent rely on salespeople, the researchers found.
3. Top 10 Best Tips for Designing a Fabulous Ecommerce Website
(Dezine Robotics) Sometimes, ecommerce web designers often create blunders with their designs or missing some important elements an ecommerce website design must have. We are living in an era where everything can be sold or purchased online. From pin to Porsche, ecommerce has solved the issue of hitting marketplaces to find a suitable product with its brilliant features and benefits. Now, the success of online stores depends on the design up to a great extent as it's the design that makes an e-store user-friendly.
(Heidi Cohen) Inbound marketing entails helping potential customers and influencers find your company by building your audience and attracting their attention. in the words of Marketo CMO Jon Miller. Inbound marketing gets its power from the combination of social media, blogging, content marketing, email and search optimization.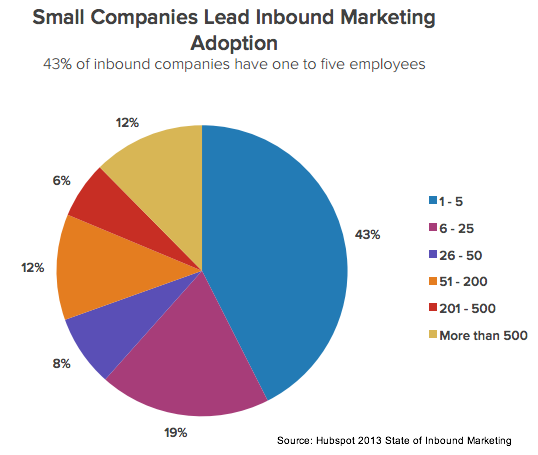 (TopRank) With 9 out of 10 B2B marketers using content marketing, competition for attention is more fierce than ever. The constant battle with Google algorithm and indexing updates and the masking of useful data against which to optimize has caused many ambiguities when it comes to implementing traditional SEO advice.
***
If you liked this blog post, you should share it. If you really liked you'll probably like the information our whole team publishes—you should subscribe. And if you really, really, liked it, then you will like engaging with the likeable, knowledgeable, loveable bunch at Lynton through our social networks.