The Friday Five: Organic Search is Tops, Content Marketing that Attracts Customers, and Social Media Tips to Ignore
---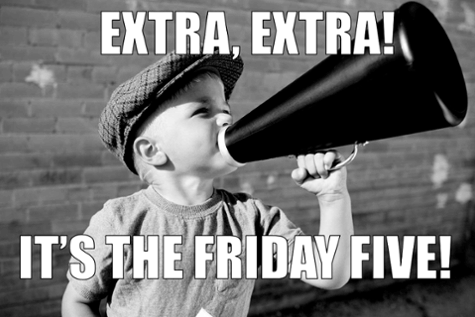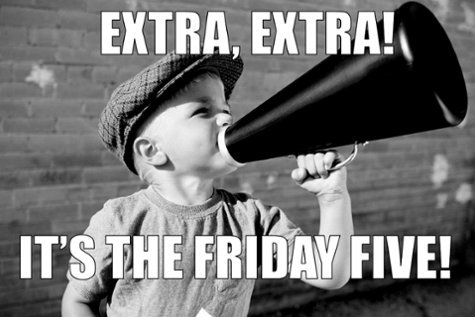 Friday is here and time to cheer for more reasons than just the obvious. It's the latest Friday 5: Five Headlines from Social Media, Inbound Marketing, SEO, and Web Design, our weekly roundup for ideas and news that you can use. This is what we have for you:
Guide to Flat Web Design
Organic Search is Preferred by Consumers
Create Marketing Worth Sharing
Content Marketing the Attracts Customers
Social Media Tips to Ignore
(The David Walsh Blog) The combination of bright colors and exotic typography has paved the way for unique flat interfaces. Minimalism is a big part of this design idea, and you can see how popular these trends have become in recent months. Flat website design is a brilliant concept because it focuses solely on the content. But many designers are unfamiliar with the latest trends and don't know where to get started.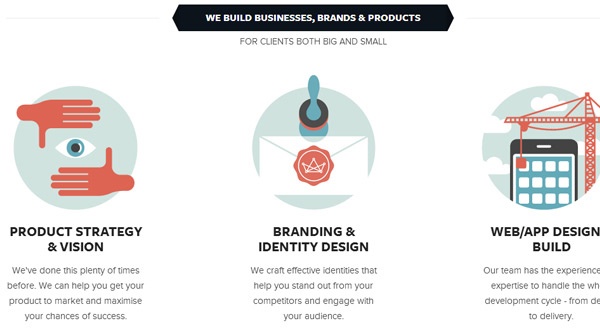 (Search Engine Land) Forrester, in its annual report on how consumers found websites during the past year, discovered that 54% of respondents found websites through natural search results in 2012, up from 50% in 2011. Social networks were the second-most preferred discovery resource, with 32% using them in 2012, up from 25% in 2011 and 18% in 2010.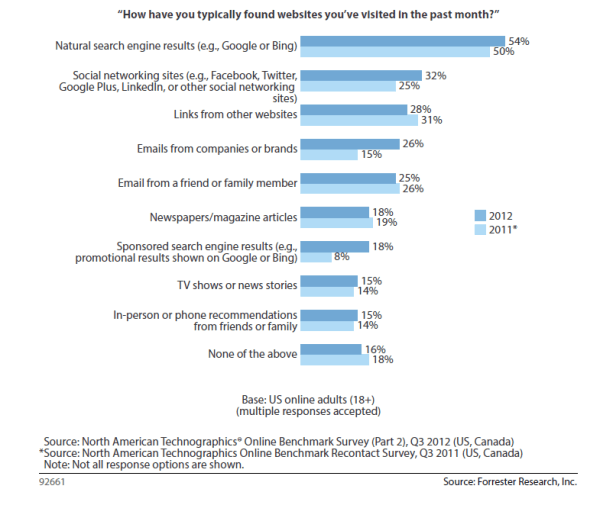 (EConsultancy) Don Draper has left the building is an announcement bound to dismay any woman with a pulse, but it should hearten marketers. That's because Don Draper represents the old school of marketing, said Tom Fishburne, CEO of Marketoon Studios, at Integrated Marketing Week earlier this month. In the Draper model, marketers decided what the brand stood for and what its strategy was. Every touch point with the customer was controlled. Today those touch points have exploded and marketers have far less control, said Fishburne. To succeed in such an environment, we need to create marketing worth sharing, he continued, outlining five guiding principles.
(Content Marketing Institute) Universal business truth: Without a prospect, you don't have a future. My wife and I started watching a new show on History Channel's H2 network. It's called, America's Secret Slang. Each episode features the origin of commonly used phrases in our country. It's a really interesting and fun way to learn where some of the words we use every day came from. On one episode, the origin of the word "prospect" was discussed. It originally meant "future," as in "how your future will be." During the gold rush days, the word came to mean that a particular piece of land had a future — it had potential. As time went on, people who could potentially become customers became known as prospects, because they are a potential source of future income.
5. 5 Social Media Tips to Ignore
(Social Media Today) Do a quick Google search or scour the front pages of your favorite social media blogs and you'll find a seemingly endless array of articles providing you with tips and advice on social media (this blog included). But if you read enough of them, which I do, eventually you'll see those tips and bits of advice contradict each other. Don't post on Facebook more than once a day, or your fans will un-Like you. Post more than once a day on Facebook to keep your People Talking About This score high. Photos are the most shareable content on Facebook. Videos are the most shareable content on Facebook. Post on weekends because other brands don't and you'll stand out. Don't post on weekends, because nobody is listening then.
***
If you liked this blog post, you should share it. If you really liked you'll probably like the information our whole team publishes—you should subscribe. And if you really, really, liked it, then you will like engaging with the likeable, knowledgeable, loveable bunch at Lynton through our social networks.