What Barbie Can Teach You About Social Media - Inbound Marketing Highlights
---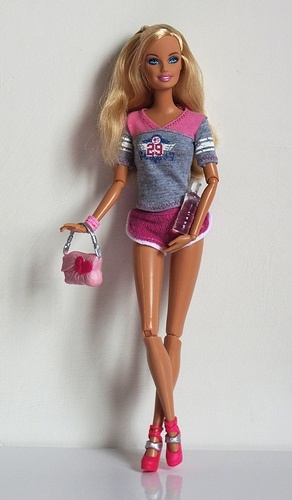 Hi, I'm Roman; and this is Mike. Welcome, fellow inbounder. This week we look at content marketing vs. native advertising, Barbie, and a review of Inbound 15.

3 Questions to Ask When Deciding Between Content Marketing and Native Advertising - Useful questions to ask especially if you have limited budget. Native advertising can be expensive. Content targeting also matters. Facebook and Twitter offer granular ways of targeting your content allowing you to control your budget better then native advertising would. Ultimately, in deciding what method to use you should know up front what your business goals are and how you will measure them.

What we can learn from hipster Barbie (hint: you're not cool enough) - Here's a unique way to understand authenticity on social media. Use an inanimate object (Barbie) to highlight how authentically inauthentic many of us are on social media. It's a good reminder of how we are influenced by others and although we might feel many of our posts are unique - many of them are not.


What recruitment can learn from inbound marketing - Inbound marketing can help every part of your organization. Useful tips here on how to use funnels and personas in your recruiting efforts. HR websites can see many benefits from inbound marketing tactics.

Top Website Design Mistakes Small Business Owners Make - Simple yet common mistakes that we see being made time and time again. Probably the biggest general mistake I see is not being absolutely clear about what you do as a company. Don't try to overthink it and use more complex language than you should. A simple value proposition is best.


Well that does it for this week's fantastic five articles. Have a great last week of summer!

Photo Credit: .:serena_in_wonderland:.