Friday Fails: How to Fix Non-Unique Blog Titles [Video]
---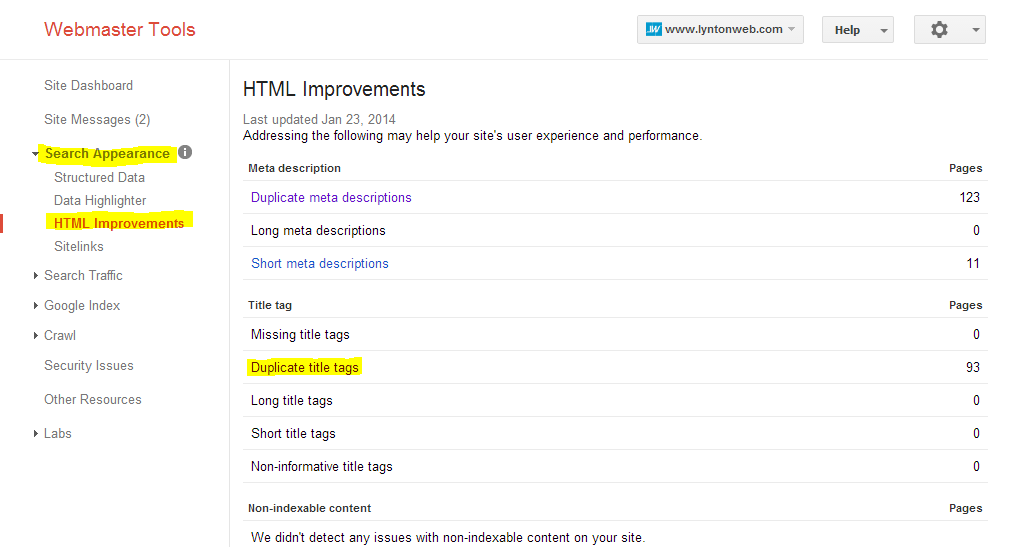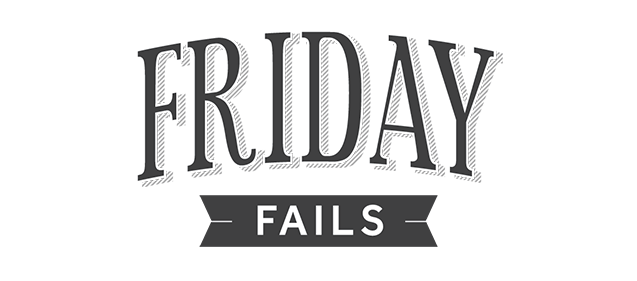 Search Engine Optimization, or SEO, is an important part of Inbound Marketing. By using keywords on your website that your buyer personas would use on search engines to find your service or product, you can help visitors find the great content you're producing.
There are many elements that go into your website's SEO. And one of those elements are your website's page titles and blog article titles... which leads us to today's Friday Fails.
Transcript:
It's Friday Fails Time! I'm Virginia and today I'm going to talk about non-unique or duplicate blog article titles, whichever one you want to call it.
Blog article titles are obviously important. It tells your visitors and Google what your blog article is about. If it's not unique then it kind of muddies the waters and confused both visitors and Google.
Our Example of a Fail Today
For a while before Friday Fails we had a digest called Friday Five. It would talk about different things going on in the industry that people should know about. Like if there was a Facebook Algorithm Update or a Google Algorithm Update. Or maybe HubSPot has a brand new tool they just introduced. Now, we have the Sunday Inbound Marketing Highlights courtesy of Roman & Mike.
So for a while, we weren't really paying attention and ended up using the same blog article title from week to week. So it was something like Friday Five: Inbound Marketing Digest. And this was a problem because it was trying to make the same URL every week and people didn't know the difference from last week's versus the next week's.
How to Find Out if You Have Duplicate Blog Titles or Page Titles
If you're concerned you have non-unique blog article titles or even page titles, you'll want to go to your Google Webmaster Tools. As you can see from the image below, there's a menu on the side and one of those menu items is "Search Appearance;" under that you'll want to visit the "HTML Improvements."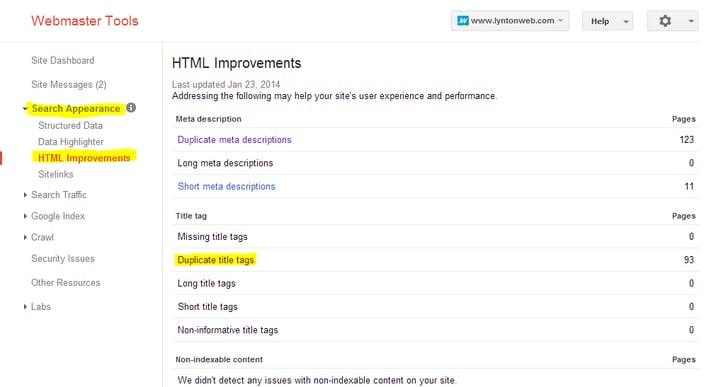 There may be a lot of red flags for you, like duplicate meta descriptions or long meta descriptions, but for today's sake you want to look at "duplicate title tags." Titles tags is just another phrase for page titles, blog titles, etc.
Here's How you Fix Duplicate or Non-Unique Blog Titles or Page Titles
After identifying your duplicate blog titles, you'll want to go into your blog and edit those blog titles. If the URL changes at all, make sure to redirect your old URL to your new URL.
In HubSpot, you can use the URL page mapping tool (shown below), but there are other tools you can use if you have a website on WordPress, for example.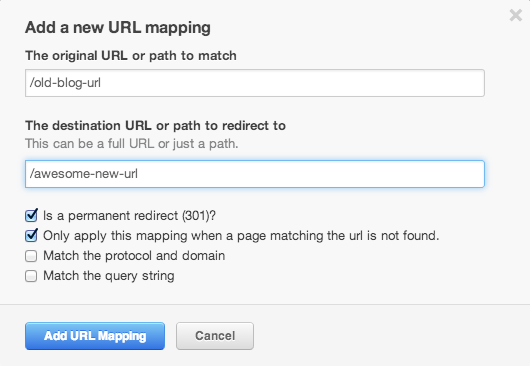 Once you fix those, you're all set. That's it! Thanks for tuning into Friday Fails. Have a great weekend!