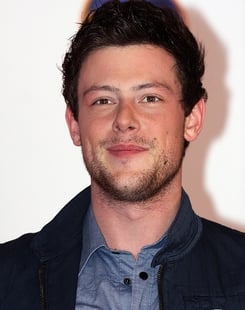 I have no shame in admitting that I'm in my late 20s and I'm a proud Gleek. Gleeks are fans of the hit Fox TV show Glee, a musical comedy-drama that's had me singing and downloading one too many cover songs on iTunes since 2009. Like millions of fans around the world, I was absolutely devastated with Finn Hudson, the popular quarterback turned Glee club captain played by Cory Monteith, unexpectedly passed away.
I'll admit that the past few months were a bit rough for me. I was mourning the death of someone I had never even met. Yet he captured my heart for the past 4 years and most people couldn't understand why his loss was so difficult for me. So I turned to social media to unite with other Gleeks that could understand what I was going through. There's a few things that I've learned about people since Cory passed away, and Gleeks from all around the world have shown me:
People simply want to feel like they are a part of something.
Whether it was Glee fans posting on Glee's Facebook page, trending the hashtag #RememberingCory, or offering condolences to Glee co stars, we all felt the loss and wanted to connect with others around us who felt the same.
People want to feel special and valued.
As the weeks went on, Fox announced that they were doing a tribute episode to remember Cory and say goodbye to his character Finn. The actors of Glee coming together and thanking the fans for our support and love, and Fox announcing the tribute episode, were all things that made us fans feel that we weren't forgotten and what we were going through was important to them as well. The cast of Glee felt even more real to me, and made me love the show that much more.
People appreciate the little things.
I was dreading the day the tribute episode was going to be aired, as I knew it would be difficult and heartbreaking. I was wishing I had a few friends that were Gleeks I could watch the show with, but since I didn't I turned to social media instead. #RememberingCory was trending, and Fox posted a Vine and asked us to light a candle in remembrance of Cory. I appreciated these little things, and it must have taken little to no time for Fox to create. Fox hosted a page where people from all over the world were posting about Cory, and their memories of him from the show. Twitter updates, Facebook posts, and pictures of Cory covered the site for hours, and is still being posted on now.
People want a sense of community.
I might have been watching the tribute episode alone, but I seriously felt connected to Glee fans everywhere. These simple social media tools brought a sense of community to fans all around the world. Something that wouldn't have been possible 10 years ago. I could relate to something that someone was talking about in a country halfway across the world, all because we posted the same hashtag #RememberingCory. It might have been in a different language, but I could understand exactly what they were saying. These inbound marketing tools brought together millions of people that could relate to each other, and gave us a sense of community all from inside our homes. However you feel about social media, or Glee, there is certainly something that can be said for how Fox and Glee brought together a world of people that could relate to each other and remember Cory together.
"Whether something brings them joy or pain, when people share and engage in communities, they form bonds and relationships with others who acknowledge their situation." – Liana Evans
Photo Credit: Eva Rinaldi Celebrity and Live Music Photographer