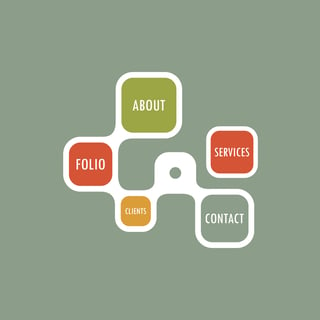 A corporate website is the first place that potential customers go to learn about your company or your products. It can also be a powerful sales tool for your products or services. If your website is older, hard to scroll through and not generating leads, it's probably time to update your website. A website redesign is no minor task. Depending on complexity and amount of existing pages, it can take up to a year to complete a traditional website redesign project. Given the significant cost, time and resource requirements for a traditional website redesign, many companies are opting for a more streamlined Growth Driven Design approach to their new website. The type of website redesign you choose depends on a number of factors.
Traditional Website Design Approach
Traditional website design is the classic way of approaching website design and does have many positives, but there are some difficulties that can occur with this approach.
Time and Resources: Traditional website design requires significant time and resources. A website redesign scheduled for three months could take seven month to complete if the needs of the website (and client) change. For example, stakeholders will agree to mock-ups but then reverse course once the mock-ups are seen on a live interactive website. This leads to a second iteration of mock-ups and subsequent approvals that extends the timeline of the project.
Strategy: A website redesign can be put at risk without a sound business strategy at its foundation. Many project sponsors can get caught up in the look and feel of the website and forget that their website will serve a lead generation tool and virtual salesperson for them. Maintain focus on two or three main business drivers during your website redesign project. Ask yourself if a change request supports your goal of increasing leads 1.5x over the next year or whether the change will support the specific area of business you would like to grow in the next year. If a particular change doesn't easily tie back to the business drivers of your new website, don't do it.
Changing Direction: New management can come in during the website redesign and change the direction of the project. Even with crystal clear planning and detailed project plans unforseen road blocks can extend a traditional website redesign and increase its

budget.

Launch and Done: A long website redesign can be exhausting and many times the project team is happy to be done once a website is launched. Unfortunately, launching a new website is just the beginning. The effectiveness of the new website must be assessed and results must be tracked. New content like blogs, case studies and infographics must be added consistently. Don't make the mistake of believing you can launch a new website and not touch it for two years after the launch.
Growth Driven Design Approach
If you are leary of the pitfalls you might encounter in a traditional website redesign it might be useful to explore the accelerated methods of Growth Driven Design.
Simplified Process: With Growth Driven Design, your new website focuses on a basic launch pad design that includes 'core component' pages - your home page, products page, about page, and a contact us page are typically the 'must have' pages for your website. Over time new pages are added based on user and A/B testing.
Test and Test Again: The power of Growth Driven Design is in its flexibility. You can launch with a very minimal site and test a variety of elements like content, calls to action and images on each individual page. You can also test new pages that will be added after the initial launch pad site is completed.
Always be Launching: With Growth Driven Design you never stop building your website. It's a monthly activity that becomes a regular part of running your business. Much like the organizational monthly habits of financial invoicing and reporting you'll be in the habit of launching new pages, tests and content for your website.
Don't Solve for Customers, Solve for Customer Problems
Regardless of the website redesign approach you choose, focus on core business drivers. What business problem do you solve? Do you limit legal liability by providing background checks and drug tests? Do you increase financial efficiency by providing expense report management software? Do you solve for fun and adventure by offering tandem skydiving ? Once your business focus is clear, deciding a traditional vs. Growth Driven Design will depend on factors like budget, resources available and the willingness (or not) to redesign your website every month.