What Christmas and Tiny Prints Can Teach Target About Customer Service
---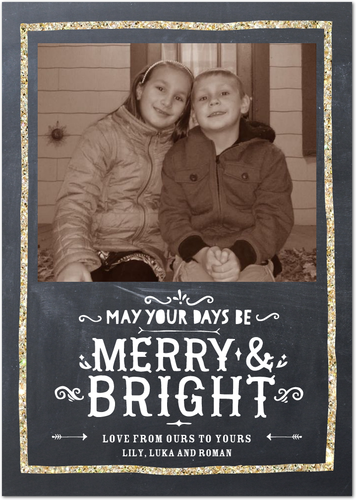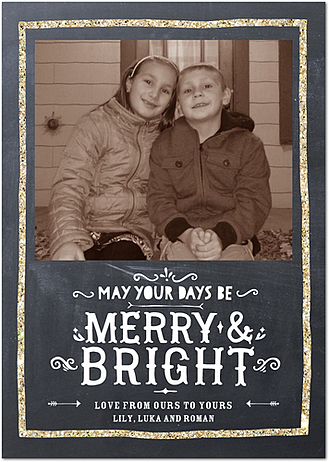 Last week, in a fit of Holiday spirit, I decided to order a small batch of Christmas cards from online card store Tiny Prints. It was Monday December, 16th so I paid for rush shipping to receive my cards by the 18th and get them in the mail in time for Christmas. Sorry, I still think snail mail is nice for Christmas cards. So, order submitted and all I had to do was wait for the cards to reach my door step.
Unfortunately, I didn't receive my order until the 19th. Having paid close to $25 for rush shipping I was a little perturbed - even though I was excited to get the cards in the mail. I figured Tiny Prints would say they can't really control shipping services so I focused on getting the cards mailed and spreading my personal brand of Christmas cheer.
A few days later, I decided to call Tiny Prints to see what they had to say. It's doesn't hurt to ask, right? When I called into customer service I was greeted with a message that immediately told me Tiny Prints was detail oriented and focused on helping eliminate any additional stress from my holidays. It was about me. It was about, well, the Christmas spirit. Help, care, thoughtfulness. So that was a recorded message - the rubber would hit the road when I spoke to a customer service rep - which I didn't wait long to do.
I explained my experience to the rep and she completely understood and credited my shipping charges back to my credit card and gave me 10% off my order. Wow. Immediate, decisive, fast. They meant what they said. And it was all rather unexpected. And it made me a bit more joyful and made we want to (obviously by writing this) tell others.
And although it's a bit of an unfair comparison. Contrast my Tiny Print's experience with Target's response to it's credit card breach. Yes I describe an individual experience compared to millions of credit cards that were breached. But here's the thing - one customer service rep took quick decisive actions to help me make my holidays a bit better. That matters. That's the Christmas spirit.
Target's credit card breach happened weeks ago and the news of it slowly leaked out. When I visit the support site for the breach, I see a board room, a CEO, some executives but no one like me... Isn't the breach about customer privacy? About expecting more? Why wasn't Target more decisive? It will take time to sort through and find the true answers to these questions. One thing I do know - my rep from Tiny Prints was empowered to focus on me - to make sure I will continue to be a customer. Perhaps Target is missing that top down empowerment? Maybe the IT line manager who felt something was up didn't want to raise his hand in case he was wrong? Or maybe there were too many layers to go through?
Target can certainly take a lesson from Tiny Prints - sometimes the (year round) Christmas spirit and immediate focus on customers is absolutely necessary. Sometimes admission of error rather than contemplation is the first step to a successful response. We won't know for some time. But at least from my experience, Tiny Prints really exhibited some true Christmas (and customer spirit) that Target might want to learn from...
Merry Christmas folks - peace and love to all.