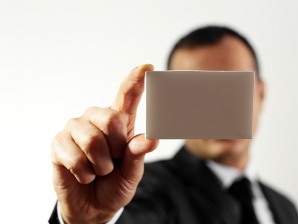 Every successful business website redesign begins with a thorough understanding of the business and its users. That's why each time we at LyntonWeb begin working on a new project, we begin with a discovery process.
While most businesses have clearly defined offline objectives, online business objectives are a completely different ball game. Therefore, to be just as successful online as they are offline, we need to define each company's unique online marketing objectives. At the start of the discovery process, we ask our clients to complete a straightforward, but fairly detailed, questionnaire. It's a thought-provoking tool designed to help us (and our clients) gain a deeper understanding of the core business goals, target audiences, competitive landscapes, and design needs of our clients.
A lot of hard work went into creating the LyntonWeb client questionnaire, so while I can't give you all the details (until you come on-board!), I can share some of the key topics that we explore with each client as we prepare for a successful website redesign.
The Business Basics
It doesn't matter how aesthetically pleasing your website is if there is no clear purpose behind its design.
Think about what you are trying to accomplish with your website redesign and how that goal aligns with your overall business goals.
Is your goal to generate more leads, educate your customers, sell more products, or all of the above?
What's so bad about your current site?
What seems to be working well?
Does your current design showcase the products and services you're trying to market most, or is your message confusing?
Customer and User Profiles
If the experience on your website fails to engage real people, you will have a difficult time convincing your online audience to take positive action. To establish a successful online presence, your website must provide a valuable experience with content that caters to the needs and wants of your visitors.
Kick off your business shoes for a second, and step into the shoes of your customer. Really think about your audience, and zoom in on the individual. Create several user personas that represent your real customers; these will help you identify your customers' needs, desires, fears, and concerns.
What are their pain points?
Do they have certain preferences?
How do they make decisions?
Once your user profiles are clearly established, develop a content plan that caters to their unique criteria. With accurate user profiles, you won't have to rely on overtly salesy copy to try to win new customers; you'll speak directly to them and their needs. It's all about listening to your customer.
Competitive Overview
Knowing your competition is what helps set you apart.
Who are the major players in your industry, and how do you differentiate?
What seems to be working for them?
What's unique about your products or services?
How do you think your customers perceive your business?
Design Elements and Style
The design of your website should always align with your branding and cater to your audience. Think about what style best fits.
Should your website have a modern or a traditional look and feel?
Bold vs. understated?
What colors will work best?
Is there a universal color palette used by your industry?
What type of photography, if any, compliments your business and speaks to your users?
Change can be a good thing, but take care when altering fonts, color schemes, and logos; if your online branding doesn't match your offline branding, you'll confuse visitors.
Home Page Layout and Content
Your website's home page is your company's virtual reception area. It needs to point visitors in the right direction and make it easy for them to take action. Therefore, mapping out the content of your home page is vitally important.
What sections should be in the main navigation?
Will there be a customer login area?
What calls-to-action will be featured on the home page?
Will there be an introductory text, special services area, latest news, or recent blog posts?
By exploring these topics in greater detail, you really begin to get a deep understanding of what your online marketing objectives are. Just like every business needs a business plan, so too does a website. While not the full picture, I do hope this glimpse into our discovery process helps you get prepared for your website redesign.