When it comes to delivering exceptional patient care, appointment follow up is a big one. For years, healthcare practices have utilized snail mail or made phone calls to follow up with patients (many still do), but in today's digital age there is a better way to do this. How so? Allow us to introduce you to marketing automation.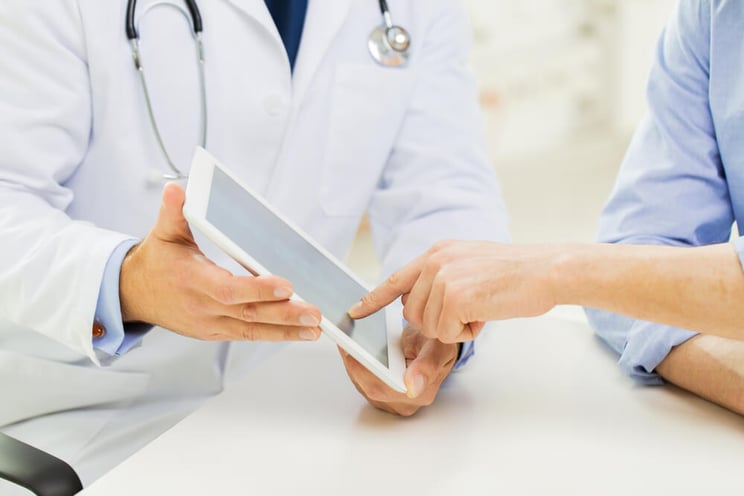 Marketing Automation
Marketing automation utilizes technology (email, social media and other web actions), to improve efficiency and increase engagement with your patients.
Here are three benefits to adopting marketing automation for your practice.
#1: Improve patient services. When it comes to patient care, communication is key. Your patients want to hear from you, and marketing automation allows you to communicate in a timely, more efficient manner. Automated communication will allow you to send appointment reminders, newsletters and other helpful information or resources as you see fit.
#2: Save time. With automated marketing, you can employ numerous marketing campaigns at once, which saves you time and money. You can also schedule your content ahead of time, which will allow you to focus on your primary objective: providing quality care.
#3: Create personal connections. Marketing automation allows you to send targeted information to specific patients that is applicable for their health. Content that is helpful and educational can answer patient questions, and provide resources on numerous healthcare topics. Through this process, you also become a trusted source of information for your patients and prospective patients.
When To Use Marketing Automation
Have we sold you on the benefits of using marketing automation? Awesome! Now here's when you should use it.
Appointment Scheduling. Imagine not having to dedicate staff time and resources to call hundreds of patients each month to schedule appointments. Sounds good, right? With automated email or phone services in place, your patients can pick a day and time online, send a text or call your office.
Appointment Reminders. Leading up to an appointment, you can set up automated reminders with the date, time and location, as well as give patients the option to confirm, reschedule or cancel. Example: if using text, ask patients to confirm their appointment with a Y (yes), or an N (no).
Policy Changes. Has your practice changed what insurance providers you accept? Or are you changing payment methods for patient co-pays? It's still very common for healthcare practices to communicate changes with signage in the office, but why not let your patients know ahead of time? We can guarantee your patients will appreciate it.
When Not To Use Marketing Automation
Automated marketing is great; it will delight your patients and help your practice communicate more efficiently. But just like any other marketing tactic, there are times it's not appropriate, such as:
Sensitive Cases. Anytime you're dealing with sensitive patient information, test results or have to deliver difficult news, do this in person or over the phone. Sometimes a personal touch is needed, and will be better received by the patient.
Choosing The Right Platform
There are numerous avenues for marketing automation, so how do you choose the right avenue for your patients? It depends on their communication preferences, and how they contacted you. If they opted in to receive emails, or indicated they prefer to receive a text, honor their request. From there, a software platform, like HubSpot, can help you implement automated marketing. We would recommend HubSpot because:
You can easily segment your patients;
Determine what content they have already seen; and,
Tailor your messages to reach the right patient at the right time. An example: if a patient visits your website and clicks on "Schedule an Appointment," but then doesn't finish filling out the form, you can send them an automated email that prompts them to finish filling out the appointment form.
Other email services to consider include: Salesfusion and Marketo. For texting services, take a look at PhoneTree or ez texting.
Patient follow up is important, and marketing automation can help you deliver this service with time and budget in mind. Still have a question? Or need help? Reach out to one of our healthcare marketing experts today. We're always on call!