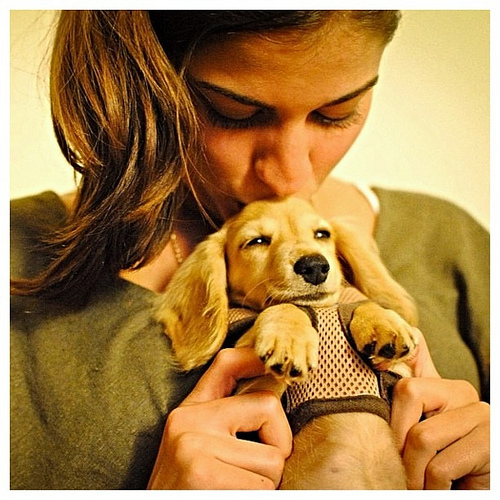 Hey guys! Inbound Sally here. It's been a while, so I just thought I would check in and see how everything is going. Things have been pretty crazy over here at my greeting card company. Thank goodness Valentine's Day is over. We always stay open until midnight to make sure the jerk boyfriends that forgot Valentine's Day have a chance to get a card (we just charge them a special extra fee).
Actually, thanks to inbound marketing, Valentine's Day was the most successful one we've had in a really long time! I think it had a lot to do with the lead nurturing campaigns we set up for each time someone subscribed to our blog or downloaded our eBook about Valentine's Day DIY gifts. So I thought I would share with you what I learned about how to set up a great lead nuturing campaign! Here are 5 quick tips:
1. Set up lead nuturing for all conversions.
Whether its a customer that just signed up for our email list, subscribed to our blog, or downloaded any advanced content, we are always sure to set up a landing page and form to get that lead's contact information and enroll them in a lead nurturing campaign. If you don't, then you're missing opportunities to nurture and grow relationships with your leads, which is the whole point of it in the first place!
2. Know what part of the buying process they are in.
You may not think we have multiple buyer personas for a greeting card company, but we do! One of our buyer personas is the jerk boyfriend that forgets Valentine's Day and gets the last minute card, another is a large corporation that wants personalized greeting cards to send to their entire company! It's also important to know what part of the buying process they are in, and make sure to speak to them in different tones. If someone is just finding out about our greeting card company, we will talk to them differently than we would to someone who has been buying cards from us for years!
3. Set a goal for each email you send.
You want to send a few emails throughout each lead nurturing campaign, and make sure to set up a goal for each email before writing it. You want to move your lead down the sales funnel, so you may start with checking in on them and asking how their significant other liked their Valentine's Day card, then ask them to follow you on social media. Maybe a few days later you will tell them we have some great articles on our blog, and ask them to subscribe to that. Keep the emails short, give them a few bullet points, a call-to-action, and maybe even a quick P.S.
4. Know your timing.
You don't want to overload your lead's inbox with a ton of emails in 1 week. Don't be that annoying email robot! Give your leads some breathing room and be sure to space your emails out. For example, after someone downloaded an eBook you can check in with them every 3-5 days. It really will just depend on your sales cycle and your industry.
5. As always, keep it personal.
When I send out lead nurturing emails, I make sure the from address is my email address, and the from name actually says Inbound Sally. I use a little personalization and I actually address the lead by their first name. Isn't technology awesome!? Just make sure you are being conversational and you don't sound like an email robot.
So there you have it. 5 quick and easy tips to help you make the most of your lead nurturing campaigns. Do you have any other tips? I'd love to hear them!