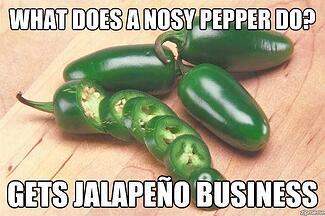 Here at the LyntonWeb corral, we develop quite a few websites for our clients. With each client we kick off the project with a discovery. Not learning about what you need is like going to a restaurant and letting me pick your meal without asking what you like. Chances are I'm going to be ordering something you don't like.
I start the process with a series of interviews and questions during this vital "getting to know you phase."
How much do you weigh? What is your annual 401k contribution? Who did you vote for in the last election? Wait….what!? I'm kidding, these are not the questions I ask during the discovery process. The reaction from clients can make me feel like I may have gotten a little personal. Folks, it is vital your agency knows what makes your business tick when they are designing your website.
Here are a few questions that may pop up and why they matter to your new website (and your agency).
1. What is the average value of a client?
When you are designing a lead generating website, knowing the value of each client can help determine what success looks like. Not only can it help everyone get a feeling of what the ROI on your new website will look like, it also helps get a feel for how many leads we are looking to generate. The value of each client helps understand your buyer personas. How much they spend with you contributes to how they buy and the best way to design a website that targets them.
2. How long is your sales cycle?
While your new inbound website is going to generate leads, the length of your sales cycle will tell how long it takes to start seeing an increase in sales and business growth. If you tell me your sales cycle is 12 months, I'll be able to help set expectations and realistic goals for the new website. If the entire sales process only takes two months, we may be seeing results more quickly and getting to that ROI we all love to see.
3. How long is your typical client relationship?
This is not reflective on your success at client service. Understanding your customer relationships will support the design of a buyer persona targeted website. Is your business based on long term relationships or do you only engage with them when they are purchasing? Your new website is built for generating new leads, but it can also be designed to help retain current clients. This could mean developing a client portal or putting strategic content on the site supporting these clients. Product updates, upgrades, and support- all ways to help your current clients and keep them engaged.
4. What is your business plan for the next five years?
Do you think you might be changing your product line? Are you rebranding and focusing, changing business focus, or expanding your services? Are you considering acquisition at some point? These things matter to your new website. We all know website content needs to be updated to stay relevant and fresh. Asking your bigger plans helps avoid another redesign before you're ready. We don't want you to have to redesign your website in six months because you decided to drop half of your product line.
Talking through your business can make you feel like you are over sharing, but have faith in the process.
The more your agency knows about how you are successful and where you want your business to go can help them create the website to get you there. Your clients and their stories are unique to you, as well as how you sell to them (and how much).
Thinking strategically about a website design is the best way to create one that will produce results and be worth its metaphorical weight in gold. We need to know more than what colors you like and if you want a Twitter feed on your site. To create a kick butt inbound website that supports your business goals and company growth, we're going to need to dig deeper.