The Sad But True Reasons You're Really Not Ready For A Website Redesign
---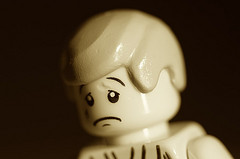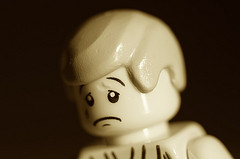 If you're like most companies, you're less than pleased with your current website. You're tired of it staring back at you day after day. You're tired of customers calling you because they couldn't find what they need. You're tired of it costing money but not providing true value.
I'm here to tell you that a website redesign is probably not the best investment you should be making right now. Isn't that ironic?
When you build a website as a knee jerk reaction to the failings of your current site you are not going to solve the root of the problem. Your new website will never fulfill its potential.
An inbound marketing website redesign can serve as a true catalyst for your company. It can increase sales and unify a story that makes a company something special. It can be a place that improves your customer's life. Your website can only do this if you take the time to have a few hard discussions first:
Know your Goals. Where is the company going in the next year and in the next five years. Now how is the website going to help you get there.
Know your Customer. Your customer is the one who decides if you company succeeds or fails. The better you know and understand who they are the more likely you are to make good choices on what is necessary in your website.
Know how you help people. Not only must you know who your customer is, you must know how you improve their life. Knowing how you help and being able to articulate will be the central theme of your website.
Have a blog that consistently is helpful. A blog is the easiest most natural conduit to give helpful information to your customers. If you don't have a good blog up and running, taking the time to start one will be better time spent than a website redesign.
Have advanced content (eBooks, whitepapers, webinars) that is worth paying for. Advanced content is necessary to your redesign because it allows you to get leads and start building a relationship with people who aren't ready to buy yet. Again, if you don't have this, taking the time to start one will be better time spent than a website redesign.
The money you spend on a website redesign should not be considered an overhead cost. This is an investment and you should see dividends from it on a regular basis.
Unfortunately most of the time when you rush to get a fancy new website, the aspects that make the most difference are neglected. Twelve months later you desperately will want a new website again. Stop the cycle. Make the choice to build a website that works and is not just another pretty picture.
Photo Credit: Kalexanderson via Compfight cc