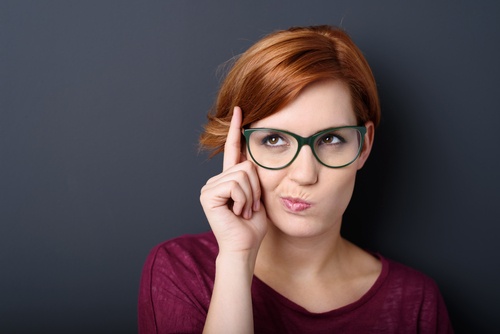 You may have already read our rundown on the benefits of picking HubSpot over WordPress when it comes to building your website. You learned how HubSpot was a fully stocked content optimization system (COS) that both manages and optimizes your content, compared to the basic content management system (CMS) offered by WordPress.
As you move even closer to your website redesign, you may want to become familiar with a few more HubSpot perks at your service on the platform.
It's Responsive
Responsive design refers to a website's ability to adapt to a user's specific device and screen size. Whether your visitors are checking out your site on desktops, laptops, tablets or smartphones, they'll enjoy easy reading, clickable elements and scrolling without having to endlessly zoom in and out.
Responsive sites employ a code that reads the width of the user's browser and adjusts the sizing accordingly. Breakpoints are used to target specific device widths, while flexible images and proportion-based grids further provide a fluid experience for users on any device.
Responsive design is particularly important to reach the ever-growing crowd of smartphone users. With an estimated 1.9 billion smartphone users who each check their smartphones an average of 150 times per day, this is not a crowd you want to miss.
It's an SEO Powerhouse
If you know anything about search engine optimization, then you know it can be a hassle to ensure every site page is optimized. HubSpot takes the hassle and the guesswork out of the equation, giving you a host of built-in features that ensure optimization for you. You don't even have to know anything about SEO for it to work.
One feature is easy checking for optimization with a quick review of on-page factors such as page title, meta description and H1 tag. Another is HubSpot's "As-you-Type Advice," which provides real-time tips for improving optimization on content as you're creating it.
Email optimization is also built into the platform, with options that help ensure your email has the highest chances of being opened and read. Not only does it check for an optimized subject line, but it also helps you send out emails at an optimal time based on past email sends from your HubSpot portal.
It Employs Smart Content
Different buyer personas engage in content in different ways, and you can give each persona the experience that best meshes with their needs using smart content. Smart content refers to content that can be tailored to different buyer personas, or even tailored to their stage in the buying process.
First-time visitors to your site will see default content that's the same for every first-time user. But as those visitors are recognized from filling out forms or making a purchase, they can receive personalized messages as well as smart content based on everything you already know about them. Smart content can be used to adjust what's displayed in rich text fields, forms, custom HTML fields and even calls to action.
Related: 9 HubSpot Tools You Should be Using But Probably Aren't
It Has Progressive Profiling and Smart Form Fields
When someone fills out a form on your site for the first time, you typically need the basic information. But if that same person fills out a second form, or a third, the basic information is already captured. Progressive profiling and smart form fields let you replace the basic information fields with those that help you progressively learn even more about your leads every time they fill out a form.
These features not only ensure your leads don't have to be bothered typing in the same information time after time, but it also helps to build trust. The gradual gathering of pertinent information provides you with essential data you need to best target prospects without scaring them off by asking for too much too soon.
It Uses Call to Action Tracking
How many times do visitors actually click on your site's calls to action? With HubSpot, the answer is likely to be "a lot." That's because HubSpot gives you an entire slate of tools designed to create calls to action that actually work.
An easy CTA builder lets you create CTAs in seconds, even without any prior coding or design experience. You can also personalize CTAs as desired, based on a visitor's location, device, persona, industry and other factors. Smart content options let you create smart CTAs that help move buyers down the sales pipeline, ensuring they never see the same piece of content twice.
A built-in CTA dashboard gives you a bird's eye view on how each CTA is performing, while testing features let you swap out different colors, graphics or text elements to see which choices net higher response rates.
Calls to action aren't the only element of your website that can be tried and tested for continual improvements. With HubSpot, you can pretty much do that with everything.
The overall aim of the HubSpot COS is to manage, optimize and consistently enhance all content you put out there, something that can be achieved with the various features and tools that are built right into the platform. Whether you're just getting started with HubSpot or considering HubSpot over other options - know that it's an extremely powerful marketing automation tool.