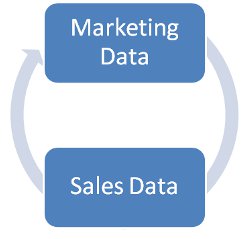 A few of us LyntonWeb team members recently attended the HubSpot User Group Conference in Boston. The breakout sessions focused on how to use the HubSpot platform for business growth through inbound marketing. A key component to success with inbound marketing is the measurement and optimization of program executions to keep your program costs lower than the revenue you generate through those programs.
Now if you're not collecting the right data, you're flying blind and potentially leaving money on the table! Closed loop reporting, which entails pulling in sales data to report marketing successes, is vital to business success. Simply put, if your marketing data isn't captured alongside your sales data and vice-versa, your reporting is incomplete.
Let's discuss some activities that become more efficient with closed loop reporting. These examples are focused on common business objectives:
Reducing cost per lead
Increasing ROI
Lead Nurturing
Lead nurturing, which can take many different forms, is a great way to reduce the time between receiving the lead and closing the sale. With the right data from sales tied to the marketing efforts designed to educate and qualify leads you can optimize these campaigns. Find the difference between the success rates for tactics like:
Establishing a drip-email campaign pushing whitepapers and webinars to interested leads
Direct follow ups with mailers and calls
Sending promotion codes or an initiation to a special event
Budgeting
Both marketing and sales budget planning should be influenced by historical information. What channels were most successful? Tie sales back to each marketing channel. Online activities should also be tracked. Need help determining the ROI for all your efforts? A great ROI analysis takes into account the following factors:
Dollars allocated to the effort (hard and soft costs)
Lead and customers per effort
Lifetime value of leads per effort
Reporting
This seems simple enough, but do you measure as part of your campaigns the revenue generated? Do your sales reports take into account the first, last or series of touchpoints? Even proven campaign strategies should be evaluated in this way. Be sure to consider your sales cycle - don't write off a campaign because you evaluated the success too soon.
So, you're eager to get started with closed loop reporting. Does your system allow you to pull this information in a way that is both efficient and accurate? A good web partner will help you identify holes in your analytics system. Need help? Give us a call.