What Metrics Should I Track to Report on Website Performance?
---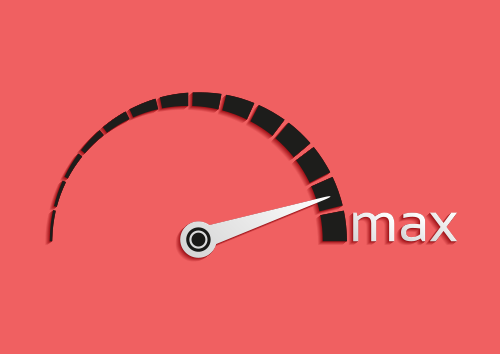 When it comes to tracking your website performance, not all metrics are created equal. Instead of going nuts reviewing every single metric at your fingertips, you can keep a keen eye on your website's ongoing performance with these five key performance indicators (KPIs). Your goal is to look for improvement month over month or year over year, keeping things like seasonality and trends in mind.
Page Views
Page views are one of the most basic yet most important numbers to track. Various sources can fuel page views, including social activity, organic searches, email campaigns and others. When page views go through dry spells, you may be able to track specific sources that had an impact on the decrease. The same holds true when page views are soaring. Regular content creation (like a company blog) can produce a steady increase in page views over time.
Read More: Choosing the Right KPIs for Your Marketing Strategy
Form Submissions
Review your submission forms, particularly those that have low conversion rates. Then work on improving the low performers. Issues that can decrease performance include asking for too much information, not providing sufficient information to prompt people to complete the form, and not making it clear what's going to happen once they fill it out.
Learn More Buttons and Calls to Action (CTAs)
Buttons and CTAs should be regularly netting results. And if they're not, find out why. New buttons should be actively tested to ensure they perform, while those with dismal click-through rates should be reviewed. Make sure your CTAs are clear, compelling and make it obvious what you want the viewer to do.
Blog Views
Your blog can produce a steady stream of results, especially if you keep an eye on the posts that excel in views and social shares. Look for the topics that tend to gain more traction, producing more of the same. Also think of additional topics that would work well for various forms of engagement, such as blog subscriptions, donations or paying a visit to your online shop. A few blogging tips include:
Setting, and sticking to, a consistent blogging schedule
Letting your company's personality come through
Timing your new content to coincide with times your target audience is available and likely to engage
Thinking like your readers
Email
Are your emails producing results or ending up in the junk bin? Review emails to ensure they have solid open and click through rates. If they don't, focus on a few email best practices that could improve results. These include:
Compelling subject line that uses capital letters and punctuation
Personalized subject lines of no more than 50 characters
Brief, clear, jargon-free content that backs up your subject line
Creative CTAs, using questions and red or orange buttons to increase interest and visibility
Responsive design that can be viewed on mobile and other devices
With these five metrics in your arsenal, you'll be primed to track improvements as well as engage in effective strategies to ensure those improvements happen.