If you're familiar with HubSpot integrations, you know the value of combining HubSpot with another external software to boost your sales and marketing efforts. You probably recognize Salesforce and NetSuite, two widely-popular systems, as two common customer relationship management (CRM) integrations.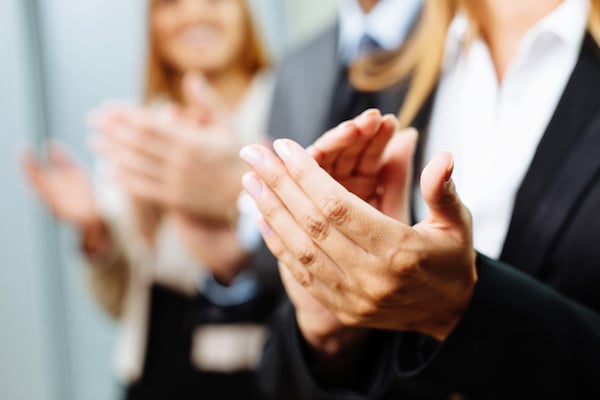 But you don't need Salesforce or NetSuite to have a successful integration. Here are three less common integrations that your marketing and sales teams will love.
Microsoft Dynamics
Microsoft Dynamics is a powerful CRM system that enterprise companies of various business verticals use to house their lead and contact information crucial to developing, improving, and retaining relationships. Alone this system helps businesses find growth and revenue opportunities by assisting them in optimizing their operating processes.
However, when synced with HubSpot, not only will your sales team benefit, but so will your marketing team. An integration involves a bi-directional sync that allows records to flow seamlessly between your CRM and HubSpot through standard and custom field mappings. Both teams will get insight into what the other is doing through these mappings and synced records. Common sync flows with Dynamics include:
HubSpot Contact to CRM Lead (and vice versa)
HubSpot Contact to CRM Contact (and vice versa)
CRM Account to HubSpot Company
CRM Opportunity to HubSpot Deal
CRM Marketing List to HubSpot List
---

Syncing this data with HubSpot allows for better marketing campaigns, better lead scoring, automated marketing, and sales tasks, closed-loop reporting, and tracking the entire lifecycle of a sale.
ABC Fitness
ABC Fitness is a system used by fitness centers across North America. Gyms use it to manage billing, members, prospects, event scheduling, and employee records. The platform also helps to reduce delinquencies, improve collections, and create an overall better member experience.
An integration between HubSpot and ABC Fitness provides an efficient means of marketing and selling to clients while keeping their current ones happy. Like Dynamics, your sales and marketing team will benefit through the data synced through standard and custom field mappings. This particular integration populates the contacts within HubSpot by querying ABC Fitness and requesting a list of members and prospects. Additionally, updates made to a member or prospect in ABCFitness will be pushed to the associated contact record in HubSpot. More common sync flows for an ABCFitness and HubSpot integration include:
ABC Members to HubSpot Contacts (and vice versa)
ABC Prospects to HubSpot Contacts (and vice versa)
ABC Point of Sales (POS) Transaction and Line Items to HubSpot Deals (this specifically creates a HubSpot Deal for every ABC POS transaction and associates it with that member's contact)
Similar to Dynamics, syncing the data between ABC Fitness and HubSpot can help marketing teams create personalized, highly-targeted campaigns for gym members and prospects alike. It also helps gym sales executives know who's ready to begin a membership or who needs to be re-engaged or pay.
Classy
Classy is an online fundraising platform used by nonprofits and social enterprises that provides simple, effective, and customizable solutions to manage their fundraising efforts. Classy also enables crowdfunding, event management, and smooth engagement with donors and supporters. Like ABC Fitness and Dynamics, the integration of HubSpot and Classy is a bi-directional cloud-based integration solution. It enables marketing automation by synchronizing contacts and donations between HubSpot.
With this integration, Classy members, supporters, transactions, and recurring donation plans populate to HubSpot. It also syncs recently updated HubSpot contacts to existing Classy supporters. This is done through these field mappings:
Classy Supports to HubSpot Contacts (and vice versa)
Classy Transactions to HubSpot Deals (this includes all the relevant information about a donation, like amount, frequency, and donor contact information)
Classy Recurring Donation Plans to HubSpot Deals (syncs all donation plans to HubSpot)
Why Your Sales and Marketing Team Will Thank You
While different types of businesses use Dynamics, Classy, and ABC Fitness, an integration with any of these to HubSpot ultimately achieves the same goals for different audiences. Briefly mentioned earlier, these benefits include:
Increase communication between sales and marketing teams, as they will be able to have more insight into because the information in one system automatically syncs to the other
Automated marketing and sales tasks to save time to focus on more significant projects
Providing better intelligence on leads to sales reps
Offering more contact information on prospects to marketing team members
Higher quality data
Closed-loop reporting (lets you track marketing channels, starting from the moment a visitor lands on your site to the moment your sales department transforms the visitor into a customer)
Get Started
If you use any of these systems and want to combine them with HubSpot, you'll quickly be on your way to getting the most out of your sales and marketing efforts. Though, the integration process is better with an expert by your side. Contact us to learn more about a Classy, ABC Fitness, or Dynamics integration today.