The Friday Five: Goodbye Websites, Google+ Changes, and the Maturing of Email Marketing
---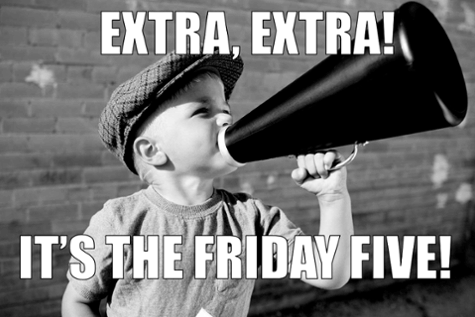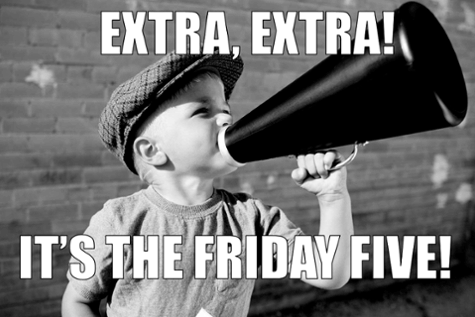 Friday is once again upon us and so too is the latest edition of The Friday 5: Five Headlines from Social Media, Inbound Marketing, SEO, and Web Design, a weekly roundup for ideas and news that you can use. This is what we have for you this week:
Say Bye to the Traditional Website
Google+ New Look
New Google AdWords Features
Email Marketing Matures
Solving Your Biggest Content Challenges
(Business 2 Community) Thankfully, since its origins as a convenient way for the US military to share information, the internet has moved on. Whilst in the good old days of web 1.0 we were used to static websites – and having to search them and the content they contained out for ourselves – times have changed, and the world of web 2.0 saw the web become social and start distributing content all over the place. And the new world of multi-screen, wearable technology and augmented looks set to change our experience even further. So where does that leave the humble website?
(SFGate/The Tech Chronicles) Google is making its strongest push yet to go after Facebook by revamping its Google+ social network with dozens of new features and enhancements, including self-editing photos, automatic hashtags and improved messaging. The changes, which were announced at Google's developer conference Wednesday morning and began rolling out later in the day, show how Google is trying to use all of its technological heft against Facebook.
(Search Engine Watch) A whirlwind of upgrades, information, and new features have been spilling out of Google AdWords of late. Consider these five new features that will have advertisers and PPC managers excited about the progress.
(B2B) New York—Email marketing, while virtually a legacy channel, continues to adapt—slowly—to content and mobile marketing, according to a new study by BtoB. According to "Email Marketing: An Established Channel Evolves," content that inspires registration is the most common trigger for an email campaign: 63% of respondents reported that event and trade show registrations provide leads for email marketing campaigns, with 62% saying that form registration for webinars and white papers also trigger an email. No other customer activity—requests for demos (36%), website behavior (32%) or call center interaction (17%)—came close.
(Content Marketing Institute) Last week, when we published findings from our study, B2B Small Business Content Marketing: 2013 Benchmarks, Budget, and Trends – North America (sponsored by Outbrain), reader Andy Detweiler posed a great question in our comments section: "Any insight on how small B2B companies plan on solving the problems listed? Would be curious to understand what they see as potential solutions versus a larger enterprise."
***
If you liked this blog post, you should share it. If you really liked you'll probably like the information our whole team publishes—you should subscribe. And if you really, really, liked it, then you will like engaging with the likeable, knowledgeable, loveable bunch at Lynton through our social networks.