With so many high-tech options for your B2B healthcare inbound marketing, email may be at the bottom of your list. The truth is, it should go somewhere near the top. Not only is B2B healthcare email marketing one of the top tactics for attracting a significant number of quality leads, but it can yield one of the lowest cost-per-leads out of all your inbound marketing efforts.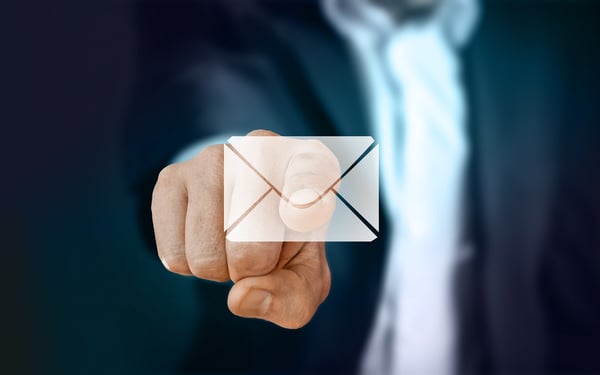 These tips can help you make the most of your email marketing plan.
Keep It Educational, Not Salesy
Emails that immediately jump into a sales pitch don't perform as well as those that provide useful information for the recipients. Use your healthcare email marketing as an opportunity to educate recipients, not bombard them with "Buy Now" buttons.
Create a Compelling Subject Line
Your subject line may be the most important element in your email, with the power to entice recipients to either open it – or immediately hit delete. Crafting a compelling subject line can be done by:
Keeping it at 50 characters or fewer, with the most important words at the front
Considering the character cut-off on mobile, which can be as low as 30 characters
Adding the recipient's name with personalization
Creating some type of urgency
Highlighting the benefit of opening the email
Avoiding jargon and over-used words, like "great" or "amazing"
Don't Buy Your Email Lists
Purchasing email lists is a bad idea. So bad, in fact, that most reputable email marketing systems won't even let you use them. Top-notch systems will ask you to verify that you have permission to email each recipient, and buying a list doesn't give you that permission.
Another drawback is having a batch of total strangers as recipients. The people on the list aren't likely to know who you are – or even care. They may not be remotely similar to the people you really want to target. When list recipients start marking your emails as junk or spam, your email deliverability and IP reputation will also take a hit.
Segment Your Audiences
Building your own email list helps to ensure your recipients actually have an interest in your company, and segmenting that list lets you fine-tune email content to each segment's specific interests. The average B2B company markets to four different audiences, with each audience receiving emails relevant to their needs.
You can segment email lists based on your buyer personas. You can also set up gated content where people exchange their email address for a download. The topic of the download can put them into a segment based on their interests.
Personalize to the Recipient
Segmenting your audiences lets you deliver relevant content to your email subscribers, and you can personalize the emails even further. Adding the recipient's name to the subject line and greeting is a good start, but it's not the only way to provide the personalized touch.
Other ideas include sending emails that:
Address the reason why the recipient first visited your website
Touch on specific buyer persona details
Align the emails with current holidays, news, industry trends or events
Optimize for Mobile
Testing your email in various mobile browsers and devices lets you make sure it doesn't lose anything in translation. In addition to paying attention to the character length of the subject line, you may want to move your call to action to the top of the email in case recipients don't scroll to down the bottom of the message on their mobile devices.
Include a Call to Action
Each email you send should have a clear message and a single call to action. Perhaps you want recipients to download a whitepaper, schedule a demo or read your latest blog post on a relevant topic. Don't ask recipients to do it all in a single email. Having too many CTAs in a single email can become confusing, resulting in the recipients taking no action other than hitting delete.
Track Emails and Monitor Progress
Email tracking can work in the background without interrupting the recipient, letting you know when an email has been opened or a link has been clicked. These stats are essential for gauging the effectiveness of your healthcare email marketing plan. They also provide insight on which emails hold the greatest interest for specific recipients.
Use past emails to establish an initial benchmark, and then monitor emails going forward for their deliverability, open and click rates to see if their effectiveness is improving.
B2B healthcare email marketing has proven itself a leader for attracting quality leads, building trust and establishing and maintaining meaningful relationships with your recipients. These best practices can help you make it work as an integral part of your B2B healthcare inbound marketing plan. Want more info or help implementing an email marketing strategy? Contact Lynton Web today.