8 Ways to Make Your Email More Engaging
---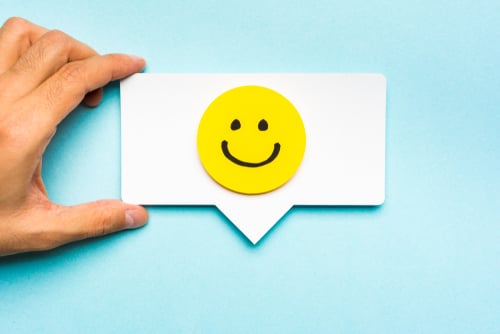 A marketing email is vastly different than the emails you send your family or your friends. You're not just sharing information; you're actively trying to drive engagement to support your business — all without being too dull or too pushy. If that sounds like a tall order, we can help.
1. Have a Clear Focus
The best email marketing campaigns have a clear focus, helpful information, and an authentic tone that matches your brand. With that in mind, don't try to do too much in your emails.
Determine a single goal and focus on it. If you ask people to read your blog, download an e-book, sign up for a demo, and visit your website all in one email, it's more likely they'll take zero action. Focus on a singular goal. Be sure to use strong language, however. "Listen to our great, helpful webinar" with a direct link is more swaying than "We held a webinar last week."
Also read: How Your Sales Team can be More Effective with Email
2. Take Advantage of the Pre-Text
The pretext of an email is the small line of text that follows the subject and briefly introduces the recipient to the email's content. It's noticeable on a desktop, but for mobile, it stands out even more. Its primary purpose is to set emails apart from each due to the increasing volume of emails a person receives daily. So, you should write a succinct pre-text header if you want a better chance of someone opening your email.
Try to keep it under 50 characters while providing a to-the-point summary of what you're emailing is offering. Focus the more important content at the beginning of your pre-text. For many email platforms, the pre-text will either be blank or pull in the first line of your body. Both make you look less legitimate to readers.
3. Don't Neglect Your Subject Line
We all know there is a lot of competition in a person's inbox. Your subject lines should stand out from the crowd to increase your open rates. Some tips to make your subject lines more captivating:
Easy to understand
Fewer than 50 characters so they won't be cut off
Active voice, focusing more on verbs
Avoid spammy language like Save, Buy Direct, or 100% Satisfied
Personalized with someone's name
Make sure your subject line aligns with the email's body copy
4. Answer the Question: "Why Does This Benefit Me?"
Persuasion lies at the heart of emotion – so tap into it when writing your email. Instead of saying something is useful, like downloading an eBook, explain why. Try painting a picture of how your eBook will strengthen their leadership skills or lower their anxieties over a pain point they continually experience.
See Also- Choosing the Right KPIs for Your Marketing Strategy
5. Make it Visually Appealing
Well-designed elements in an email can compel your readers to take the actions you want while showcasing and reiterating your brand. Your visuals don't have to be overwhelming, either. A simple template makes your newsletter look more authentic while a button or small image as a CTA can increase your click-through-rate.
Also read: 10 Reasons Nobody Reads Your Inbound Marketing Emails
6. Elicit Urgency
Emails that create a sense of urgency or FOMO (Fear of Missing Out) generate responses at a high rate. The psychology of FOMO compels people to do something. Use language in your subject lines, pre-text, and body that employs FOMO – like if they don't open this email, they'll miss a deal, a sale, an event, or something important to them.
7. Keep the Content Short
Shorter emails generally have a more concise message and take less time to read – which is a positive for users who are likely inundated with emails and communication from brands. Long emails also trigger spam filters.
Research done by Contact Contact suggests 20 or fewer lines of text results in higher click-through-rates. To stay within these limits, imagine you're trying to convince someone in your real life, like a friend, to do something. Your main argument is generally brief, yet convincing. If your email has to be lengthy – keep the most important information above the fold. If someone is scanning your message, they'll still see the most relevant content.
Also read: How to Avoid Spam Complaints in your Email Marketing (And Save Money)
8. Use Impressive Statistics – When Applicable
Impressive statistics or similar strategies can make your company seem more credible and help persuade your readers to take specific actions. Make sure your numbers and examples are truthful. Try utilizing stats to show value in examples such as:
Numbers. "This year we helped 121 companies simplify their HR processes."
Big name clients. "See why Samsung Electronics switched to our software to save time."
Your publicity. "We've been named HubSpot's quarter partner for the third quarter in a row."
A lot goes into writing a great email – from succinct copy to compelling numbers to actionable subject lines. With the above ideas, you should be ready to tackle your next email marketing campaign. If you need further help, consult with us on your email marketing strategies today.