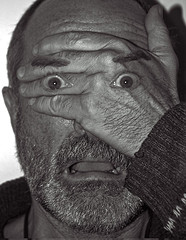 Email marketing is the oldest and least expensive form of digital marketing and yields the highest return on investment. Many times, marketers are often tempted to "spray and pray" - over-blasting their list hoping for optimal results. Definitely not the best idea. You can ensure successful e-mail marketing conversions and avoid costly unsubscribes from your list using the following best practices.
1. Use Value to Capture Emails
Before you even think about creating an email, you need to focus on how you'll capture the email addresses of your target audience. The number one reason marketers fail to do this is by not effectively communicating the value proposition. Why in the world would I want XYZ company to ever email me again?
Value
Remember - anytime you ask for a person's email address it's like approaching a toll booth on a highway. There is legitimate cause for pause for that individual. Why should someone be expected to give you their email address? It's like giving you a key to their "digital home" - their email inbox. In fact, the more information you request in your forms, the less likely someone is to convert. Keep the "cost" side of your forms down and the "benefit" side as high as possible. Communicate the value proposition of your forms with clarity and offer truly valuable content to prospects.
2. Design Using Data Not Committees
Email designs are highly subjective and emotional. As marketers, it's easy to become attached to a design or concept we personally like and root for it, even if the design doesn't actually resonate with our target audience. Move beyond your intuition, likes and dislikes, and seek a systematic approach to designing your emails, one that helps you discover what your customers actually respond to with their opens and clicks.What types of emails have worked in the past? And why do you think they worked?
If you're not used to giving design feedback - here's a handy infographic for your reference.
3. Writing Email Subject Lines
By nature, email is a push medium and can sometimes be a source of hype and spam making it challenging to gain access to your buyers' email inboxes. Overcoming this challenge requires a focus on your Subject and To and From lines to capture your subscribers' attention. Companies that personalize the "To" and "From" address fields see an average lift of 16% in email open rate, while optimized subject lines can see an increase of anywhere from 5% - 30%.
4. Getting Email Clickthroughs
In order to ensure high email clickthrough rates, it's important to align email copy with the thought process of buyers. Effective emails commonly consist of an attention-grabbing headline, followed by body copy (typically with imagery), followed by a call to action. Each section of the email guides the reader through a logical structure that keeps them engaged. Finally, the call to action asks the reader for just the right amount of commitment relative to the subject matter of the email.
For example, if the email is targeted to top of the funnel leads, don't ask this audience if they want a demo or to purchase something. Ask them to subscribe to your blog or potentially download an introductory piece of content. You've just met. Don't try to jump in the sack on the first date. Those types of relationships tend to end badly. Very badly.
5. Converting Email Clicks to Sales
It's easy to assume that our work as marketers is done when an email is clicked. However, it's important to think from a higher level about the value proposition you're offering to your prospects. You should ensure that every element of the page in your offer reinforces the value proposition from the email. Every stage of the conversion process after the landing page should also guide the prospect through a consistent process.
Minimize Friction
By the time your prospect has reached the landing page, they're tired. Every point after that click is simply additional friction that may prevent a more important conversion point. It's important that your landing page answers the following three questions as quickly as possible:
Where am I?

What can I do here?

Why should I continue?
Minimize Anxiety
The degree of anxiety felt by your prospects is often disproportionate to their measure of risk. What may seem to you like a very minimal effort will be felt by your prospect as a major issue. You can minimize anxiety in the conversion process by being specific, staying relevant, and dialing up the intensity of your offer. If your prospect is making a purchasing decision, think about adding a satisfaction guarantee to address quality concerns. Add testimonials to address concerns about reliability or reputation. Third party security seals can address security concerns about transmitting personal or payment information.
If you approach the email marketing lifecycle through the buyer mindset and journey, you'll see excellent conversions and increased ROI. If you're going to "spray and pray" you'll just be throwing money (and conversion rates) out the window.
Photo Credit: Kalense Kid via Compfight cc