Email Newsletters Your Leads Will Actually Read
---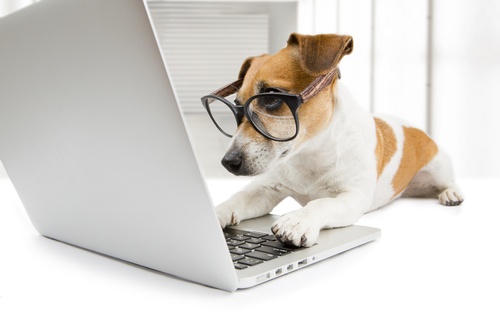 If you want to help folks feel an emotional attachment to your brand, you can do it with email newsletters. A report from Nielsen Norman Group found people feel personally connected to newsletters because they have an ongoing relationship with them, expecting them regularly delivered to their inboxes and creating a stronger bond than an out-in-cyberspace company website.
To ensure that emotional attachment to your email newsletters is a positive one, check out some tips for creating newsletters your leads will actually read.
Make It Easy on Recipients
You want your newsletters to be easy for recipients to:
Read
Respond to
Opt out of
Follow your call-to-action (CTA)
Look forward to
Making it easy to read means using a streamlined, uncluttered format. Stick to a single, main topic rather than try to cram in everything under the sun. Keeping the content short, adding a compelling image or two, and formatting the text so it's easy to scan are other ways to give your audience some reading pleasure.
Don't send your emails from a "do not reply" address, either. This is particularly important if your newsletter asks a clever question. Seeing a "do not reply" address sends the message that you really don't want to hear from the recipients, even if they have a clever response. You want to encourage interaction and strengthen the connection, not deter it.
Always include an unsubscribe link at the end of your newsletters so recipients can opt out of the emails instead of reporting you as spam.
Pick a main CTA and focus efforts in that direction. While you may include more than one link if you're mentioning different blog posts or information, you want to stick with one strong, compelling CTA to ensure the action you want recipients to take is absolutely clear.
Getting people geared up for your newsletter comes from delivering them on a reliable, consistent basis. Map out a regular schedule and stick to it so people get used to and even excited about receiving your regular emails.
Make It Enticing for Recipients
Enticing recipients to open and read your newsletters starts with a short, creative and compelling subject line. Humor can work wonders, as can asking a question or otherwise creating some type of incentive for readers to open it pronto. What would make them stop what they're doing to take a peek at your newsletter? Use that as your subject line.
Newsletters stocked with endless promotional and sales copy can be a total turnoff. Keep your sales hype to fewer than 10 percent of the newsletter, dedicating 90 percent of the content to educational or informative content.
Narrowing your focus even further, by creating different newsletters for different audience segments, can increase engagement and enticement even further. Instead of sending one main newsletter, consider creating different newsletters to different segments based on customer personas. This way each newsletter can speak to the very specific interests of each segment.
Read More: 💧 Drip Campaigns: 4 Simple Factors to Make Them Work
Do Your Behind-the-Scenes Work
Before you send out any newsletter, you want to make sure you've done your newsletter homework. This behind-the-scenes work consists of a series of tasks that increase the chances your newsletter will be opened and read.
Your first task is to review your email contact list to make sure it's up to date and thoroughly scrubbed. Sending your email newsletter to inactive or ancient email addresses, or to people who are no longer engaged with your brand, skew your metrics and invite headaches.
Inactive addresses increase your bounce rate, while contacts no longer interested in your company may simply mark your messages as spam.
Reviewing the performance of past emails is another necessary task to net best results. Reviewing metrics such as bounce rates, open rates, spam rates and click-through rates can help you shape your email newsletters going forward. It also helps with cleaning up your email contact list.
See Also: What We Learned After Completing 14 HubSpot Audits
Having at least one other person look over the newsletter before you send it out is a must. Grammatical errors, broken links, and incorrect information can dash company credibility. Mistakes can likewise serves as a turnoff that makes recipients less inclined to open and read your subsequent newsletters.
Testing your newsletters is one final way to ensure you'll land on a formula that pleases your audience. Here you can run A/B testing, experimenting with different elements of your newsletter to see which nets more positive responses. Elements you can experiment with include:
Subject lines
CTA design and colors
Different images
Including an image vs. using text only
Once you've done your background work, you can move forward crafting a newsletter aimed at making it easy on and compelling for your recipients. These tips can help you achieve email newsletter success, which can ultimately contribute to your brand's overall success.