How to Write Emails Your Donors Want to Read
---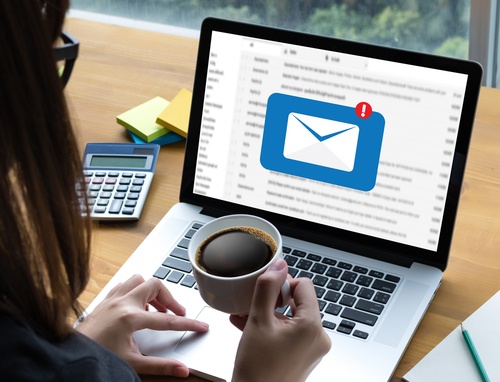 Emails have multiple things going for them as part of your nonprofit inbound marketing strategy. They're free. They're instant. They're able to be personalized and customized to meet the needs of your specific donors. They can also be used to relay all types of information to an extended audience with a quick click of the mouse. But all these benefits don't mean much if no one even reads them.
Check out a lineup of tips that can help you write emails your donors are eager to open and even more eager to read.
Write an Enticing Subject Line
A full 35 percent of folks say they choose whether or not to open an email based on the subject line alone. That means yours has to be good to get results. The most enticing subject lines are typically:
Short and related to the content, usually six to eight words
Personalized, incorporating recipient names or otherwise directed at the reader
Authentic, avoiding spam triggers like all caps or spammy words like "free"
Make it Scannable
This tip applies to all types of nonprofit inbound marketing, but especially emails. Most donors aren't going to read your email word for word. Leaving lots of white space, using bold headers, a relevant image and otherwise making the email quick to absorb at a glance increases its chances of being viewed.
Track Results
The only way you'll know if your emails are working is if you track results. Most email marketing platforms show open rates and click rates of emails, indicating how many people opened your email and how many clicked a link within it. High open rates mean your subject line was on target. Low click rates can indicate your email copy could use a boost.
Say Thank You
Sending out thank you emails is a terrific way to show your appreciation – without asking for absolutely anything. Sincere thank you emails tend to feature:
The words "Thank You" in the subject line, the email copy, and in any images
The recipient's name and title as a salutation
Specific reference to the support they provided that deserves thanks
Tell a Story
Telling a story is another way to give your donor marketing emails some intrigue, especially if the story is about people helped by their donations. Use anecdotes, statistics or interviews outlining the positive effects of their contributions.
Stories can also focus on volunteers, board members or the donors themselves, noting how and why each person was drawn to your organization and its mission.
See Also: 9 Tips for Telling Your Nonprofit's Story
Educate Your Donors
Donors are likely to open emails if they contain educational content they want to read. Think about what your donors would be interested in, such as topics related to philanthropy, your cause or your community. You can write up your own educational content, or you can share articles from other fundraising and nonprofit blogs.
Share Updates
Keeping your donors in the loop of what's happening within your organization may not only be interesting, but it also builds trust that helps ensure they're donations keep coming. Send out emails announcing things like organizational leadership changes, new systems or software that affects donors, or links to articles and blog posts that recognize your nonprofit for the good it's doing.
Include Other Ways to Get Involved
Donations aren't the only way people can contribute to your organization, and existing donors may be apt to take on additional roles if they know they exist. Send out emails outlining the variety of ways people can help, such as volunteering at your office or an event, assisting with fundraisers, purchasing a membership or serving on your board.
Send to the Right Audience
Your donor emails should go to your donors, and no one else. Prospects or strangers may not share the level of interest in your organization that you know your donors already have.
You can target your donor emails even further by breaking down your donors into groups and writing specific emails for each group. Groups may include one-time donors, recurring monthly donors, annual donors and those who have reached a certain level of contributions.
See Also: Best Practices for Creating Buyer Personas for Your Nonprofit
Add a Clear Call to Action
Every email you send needs to include a clear call to action that urges the audience to take some type of action after reading the email. While you may be tempted to simply ask them to "Donate Now," calls to action can also include clicking on a link, viewing your website, reading more about your organization or other activities that don't involve giving money. Use only one CTA per email so readers don't get distracted and take no action at all.
Combine these tips, mixing and matching them as desired, and you have the ideal recipe for donor marketing emails that actually get opened and read.