The Best Black Friday Email I Received
---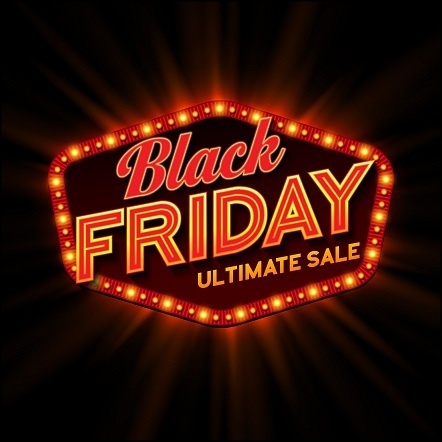 This past Friday, you probably received countless Black Friday emails touting incredible, once a year savings and deals. A friend of mine who cleared her Inbox on Thursday had received over 80 'deal' emails by early Friday. The email I received from Tortuga, a high-end backpack retailer, stood out for me (i.e. I read the entire email a few times and appreciated the email).
As with any good email - the title caught my attention.
---

Why We Don't Do Black Friday Sales
Right away, I knew Tortuga was not trying to hawk anything. I was open to actually clicking into the email.

The opening paragraph of the email quickly explains the model that constantly feeds the loop of endless sales and clearly positions Tortuga outside that model.
---

Businesses are too dependent on sales to move inventory, and we, as consumers, have become addicted to them. We don't want to be on the fast fashion treadmill of constantly introducing new products every season (or made up season) that quickly become obsolete.
The email then addresses transparency and value.
---

At Tortuga we know that bags which become obsolete quickly are shitty bags. We get as attached to our luggage as you do to yours. I don't want to upgrade my backpack every year.

Let's stop playing games and have an honest conversation about what stuff costs and why you should buy it.

Here is an honest number: The Outbreaker costs us 123% more to make than the Tortuga V2 did. But you can buy it for just 25% more.
That's the 'money shot' of the email. The opening paragraph has separated Tortuga as a premium brand. The above set of paragraphs underscore that and talk to production costs. We're making an even better backpack but we're not trying make obscene profits off of you, the consumer.
And finally, the closing argument:
---

As a vertical commerce brand, Tortuga can make highly technical packs with the best components on the market. We sell our bags online directly to you to manage costs. We don't have to be dependent on parasitic business models that profit by selling other brands' products as a discount.

Our site will be shoppable today. We added gift cards to the site if you're thinking of gifting an Outbreaker.

But, no - we aren't running a Black Friday sale. Not this year. Not next year. Our team is taking the day off.
Tortuga reinforces their premium brand position and highlights the quality of its backpacks. And yes, the Black Friday consumer can shop, but in a nod to its own balanced culture, the Tortuga team is taking the day off.
Yes, I did visit the Tortuga website after receiving the email. No, I'm not in the market for a backpack. No, I'm not a world traveler. But if backpacks or travel come up in conversation, I'll be sure to mention Tortuga. Email to 'word of mouth' to potential sale.
Tortuga's email rocked. In a few short paragraphs, Tortuga was able to highlight their value, uniqueness and culture without trying to sell me anything. I appreciate that. Could your company do something like this?